Welcome to the Häuser zum Leben!
We provide you with a comfortable new home that you can furnish to your personal taste and a team of dedicated, motivated staff who are happy to cater to your individual wishes and needs. Then there are your fellow residents – join them for stimulating conversations, communal activities and make new friends.
Kuratorium Wiener Pensionisten-Wohnhäuser (KWP) is Austria's largest provider of senior care. The non-profit organisation Fonds der Stadt Wien was founded in 1960. KWP operates a total of 30 Häuser zum Leben retirement homes in Vienna with around 9,000 residential and care places and 150 senior clubs. Over 4,800 dedicated members of staff take care of residents and club visitors.
Our services
We foster quality of life, integration and social interaction. Our aim is to allow seniors to enjoy a selfdetermined
life. We therefore provide a variety of residential and care options, and because everyone's needs are different, all the services in our 30 homes are tailored to your individual requirements.
Supported living
If you are no longer able to live at home due to social, health or mobility reasons, then come and live in one of our Häuser zum Leben. Your new apartment (single, or double for couples) will be a comfortable, relaxing place and can be equipped with your own furniture. You will be able to lead an independent life and access our care and assistance services if required – even at short-notice. In our Häuser zum Leben you will be well-looked after in a comfortable environment.
The following amenities are available in all our homes:
Reception with fixed opening times
Gast.Haus restaurant for breakfast and lunch with an event stage
Markt.Platz: grocery store, kiosk, regular social meeting place and cafe
Freshly prepared, home-made food, organic juice and salad bar
Fitness or multi-purpose rooms for leisure activities (e.g. table tennis, bowling, keep-fit, arts and crafts, etc.)
Extensive grounds and lawns
Internet stations
Library
Assisted living
Live in your own apartment in one of our Häuser zum Leben and enjoy all the comforts of supported living while also receiving individual care and support according to your pre-accessed requirements regardless of your long-term care allowance. Supported by a multi-professional team, you receive the level of care that is right for you. This allows you to be fully integrated into the social life of the home yet still have the option to withdraw if necessary. We provide special care for special needs and these can vary depending on your pre-assessed requirements. Under certain conditions, the following services are available:
Day care

Our day-care service provides assistance with everyday life – alone or in a group. We offer activities such as gardening, dancing, theatre, memory training and much more. Our aim is to foster your independence, mental and physical fitness, as well as your emotional well-being for as long as possible. Our day-care service is available five hours a week from Monday to Friday.
Enhanced day care for residents with dementia-type illnesses

Our enhanced day-care service provides a supervised, structured daily schedule in all our homes. Your existing skills are challenged and fostered on a daily basis and you can even learn new ones. Meaningful everyday tasks and activities reinforce your self-competence and improve your quality of life. This delays and/or prevents the need for in-patient care.
Enhanced day care for people with socio-psychiatric needs

In certain homes, we offer assisted living specifically for older people with socio-psychiatric needs. The focus is on supporting residents' independence and self-determination, as well as providing assistance with meaningful tasks, social integration and activities. This specific care is carried out by specially trained staff and takes place in groups of maximum 14 people. This offer ranges from basic care and needs-based medical assistance to mental stabilisation as part of a structured, individual daily and weekly schedule.
Enhanced day care for people with disabilities

In Haus Mariahilf and Haus Neubau, we provide assisted living specifically for older people with disabilities. Cognitively and/or physically impaired residents are involved in structuring and organising their daily schedules, thus enabling them to lead a normal everyday life in their own apartments. Specially trained, experienced staff provide dedicated, professional support according to residents' needs.
Support centre for people with dementia

The support centre for people with dementia at Haus Rosenberg provides an appropriate environment for mobile yet disoriented residents and offers them the highest possible quality of life and maximum level of freedom. Tried and tested concepts are used such as Naomi Feil Validation therapy, basal stimulation and aromatherapy. The collected biografy makes it possible to recognise wishes and needs and to foster existing ressorces.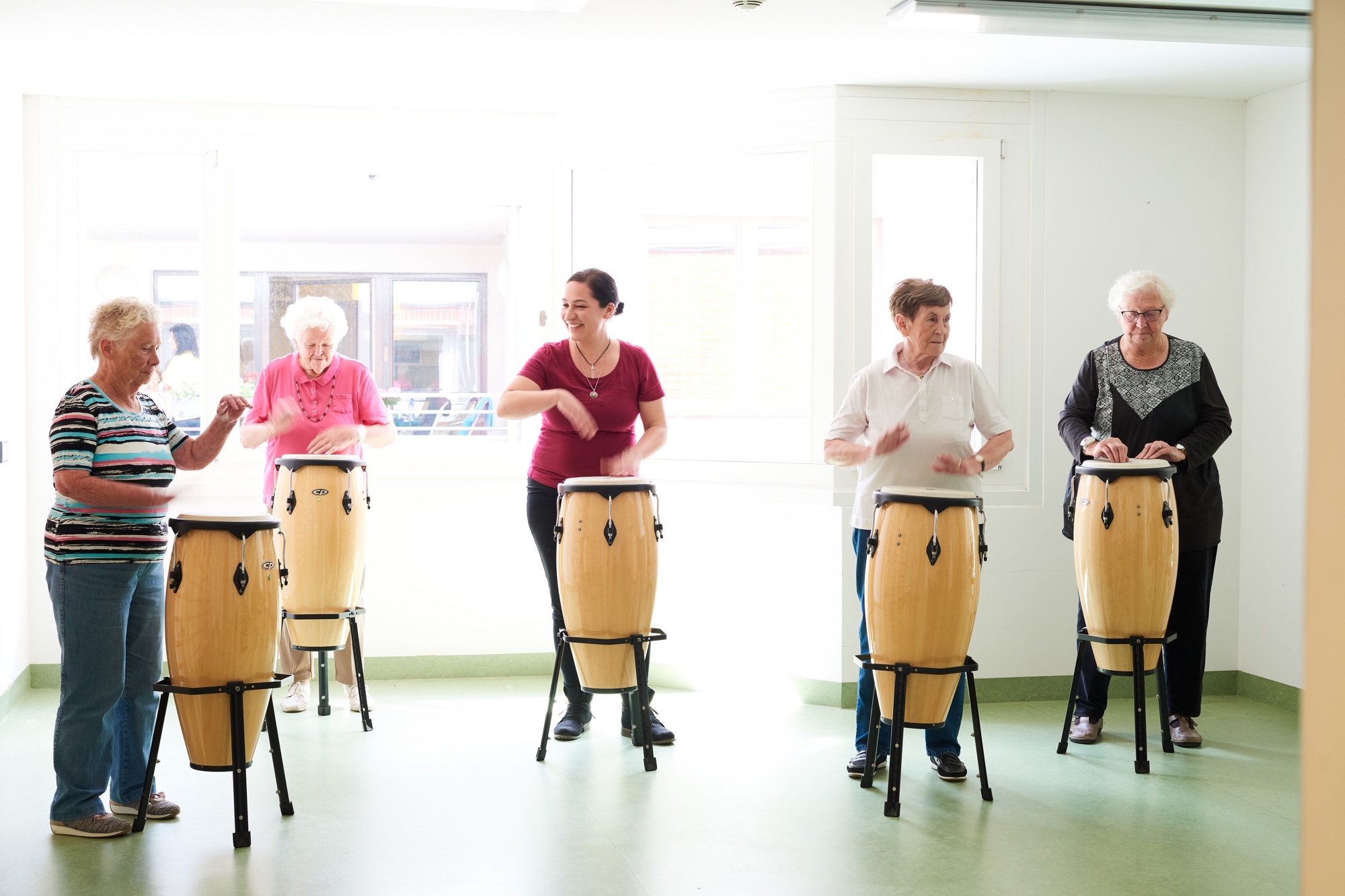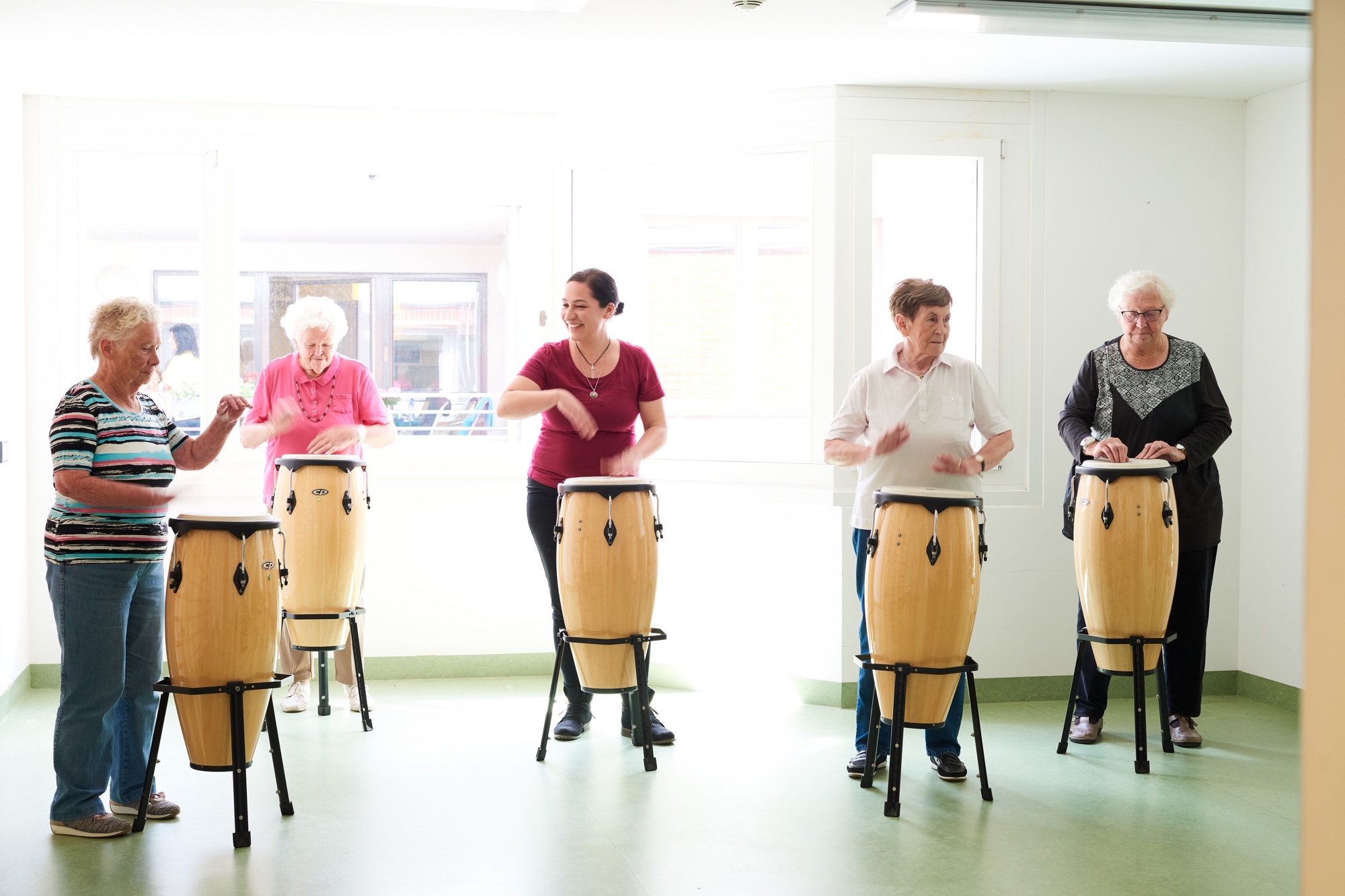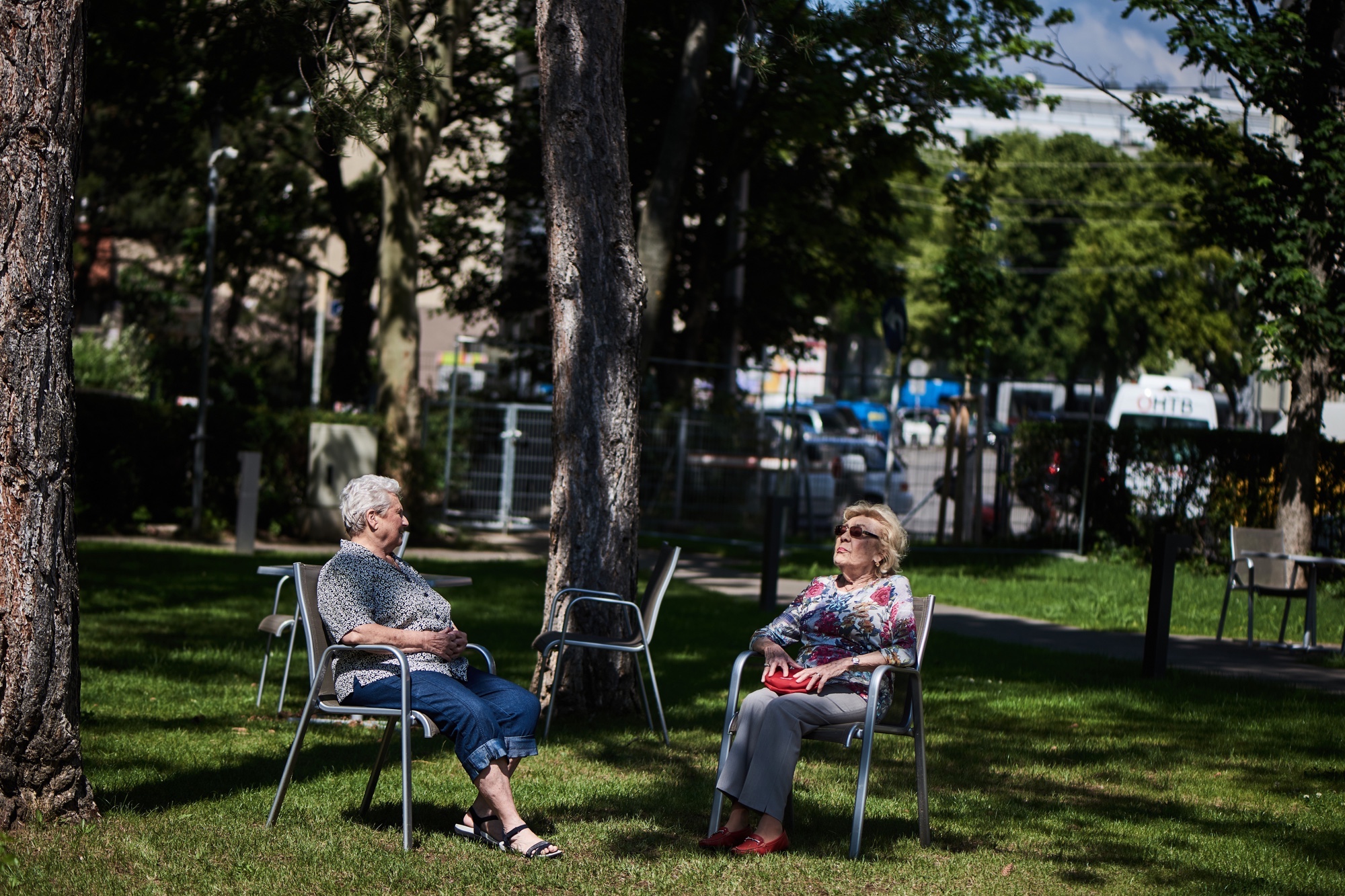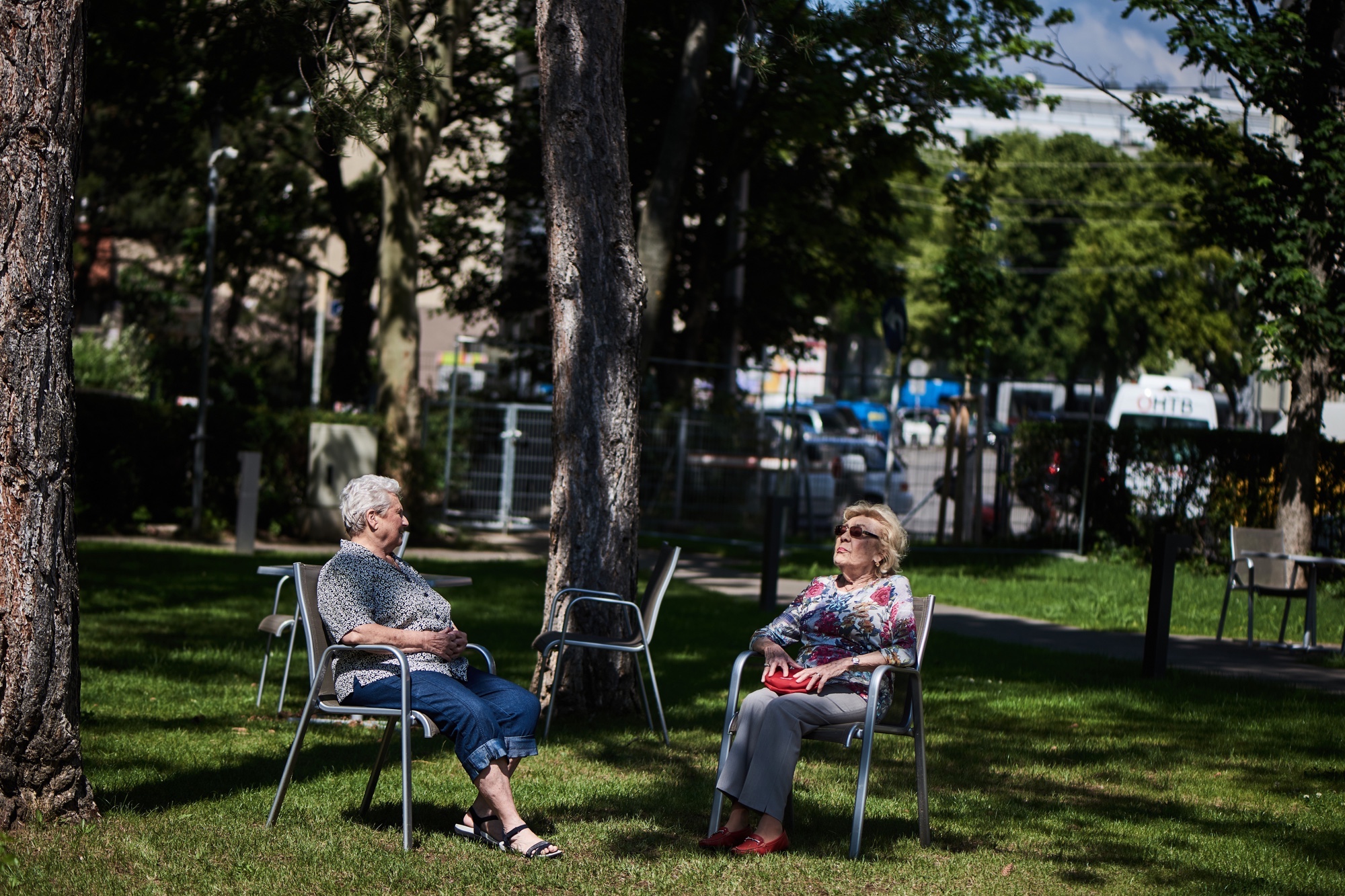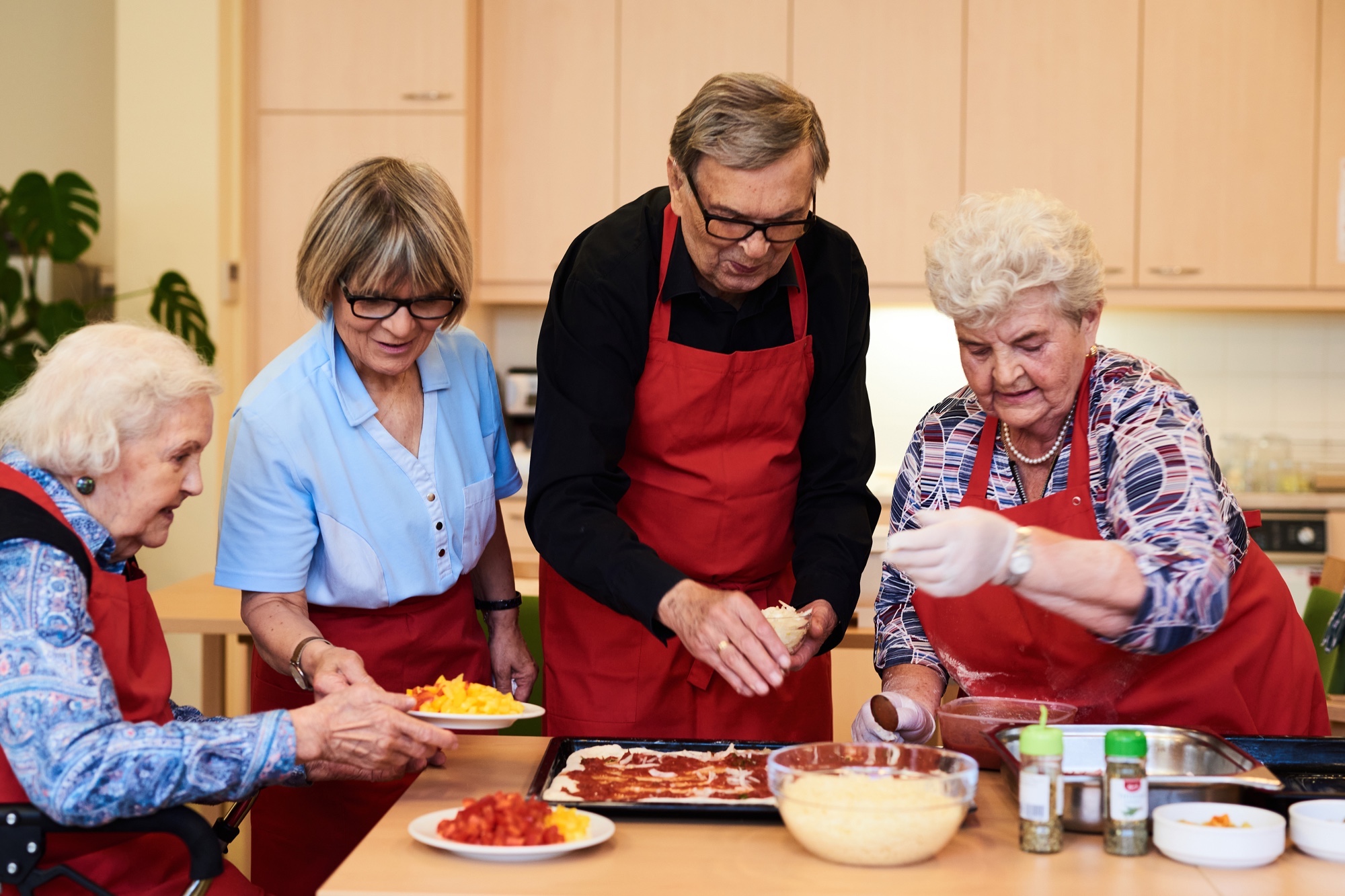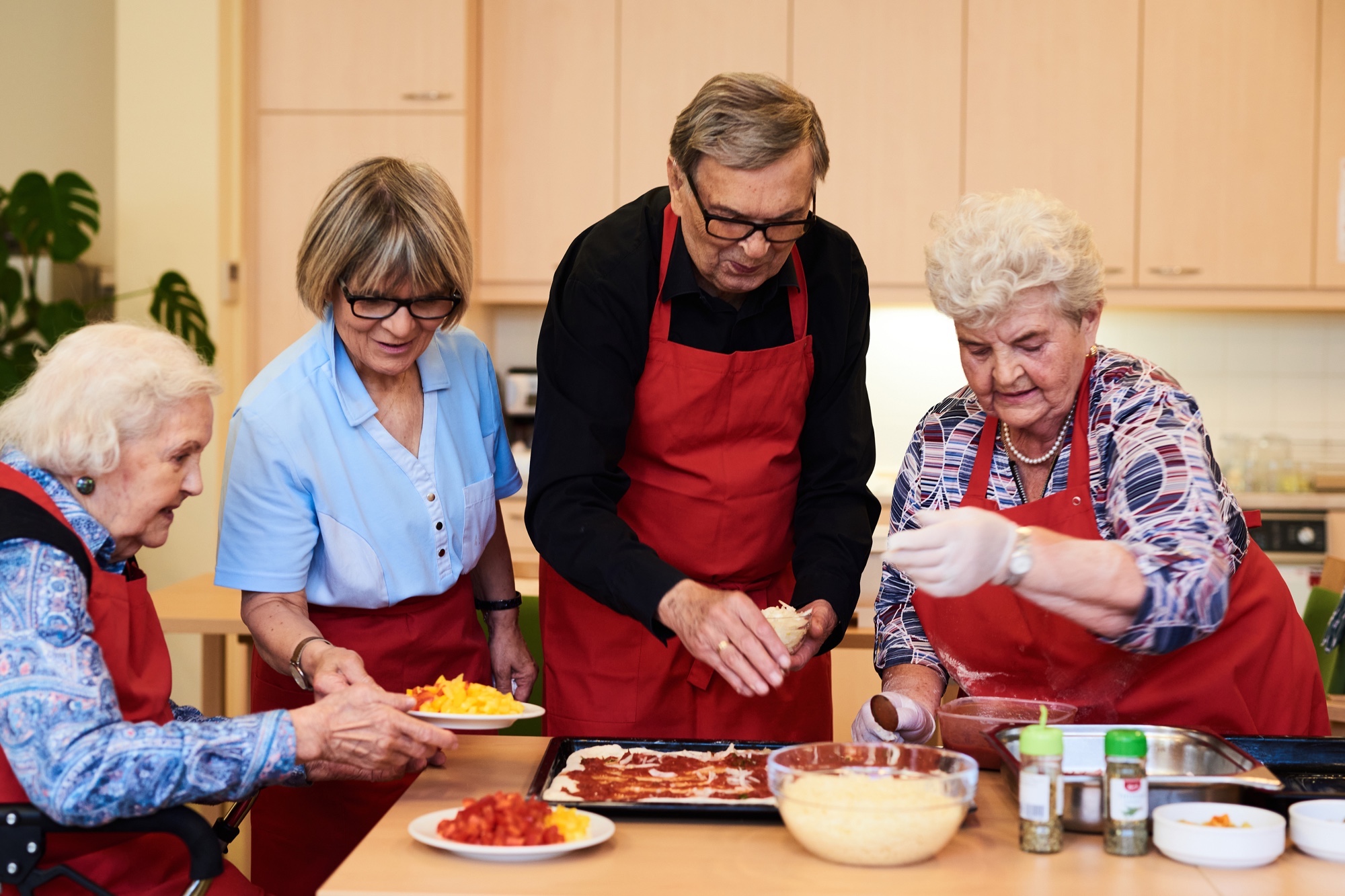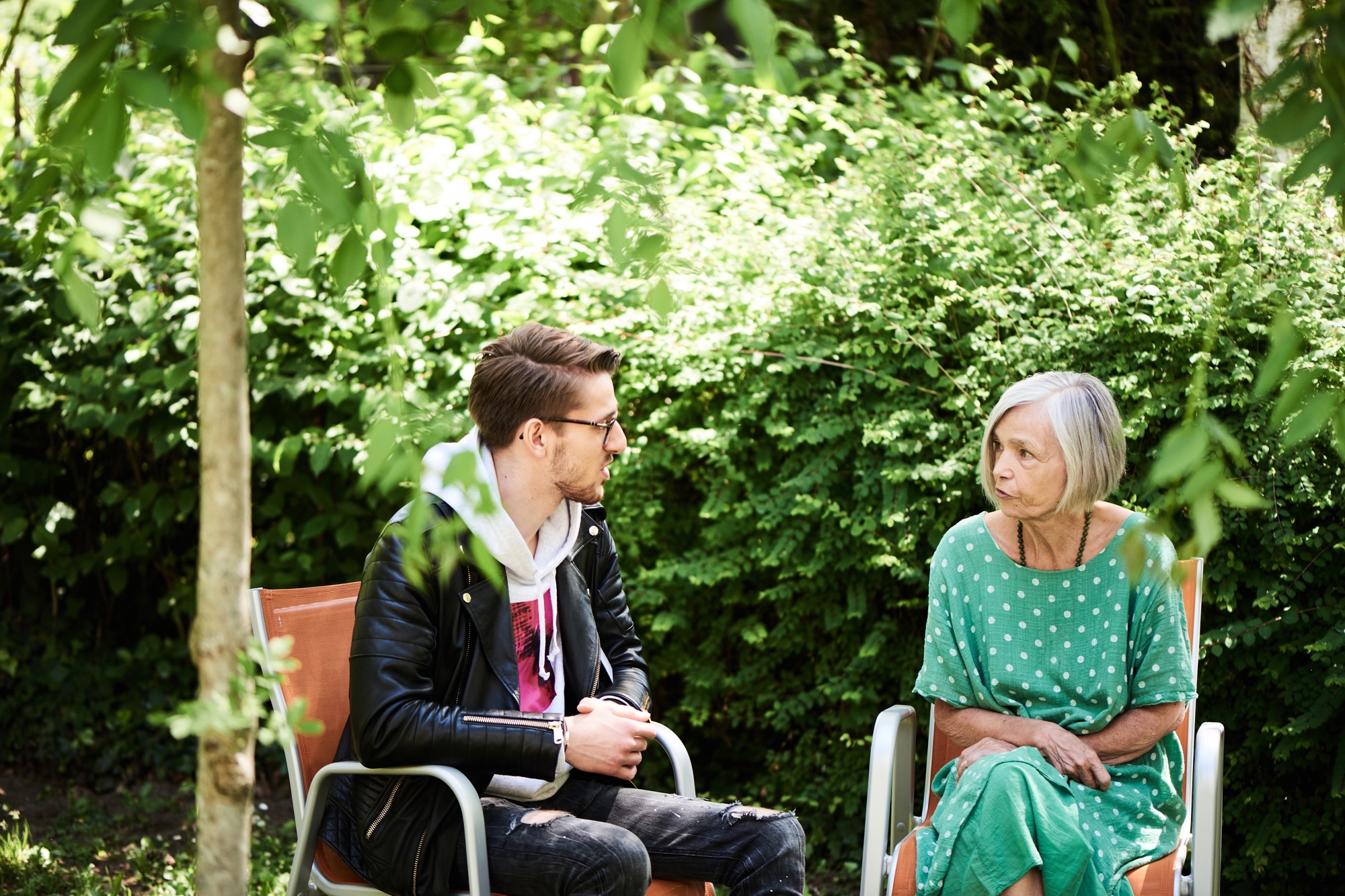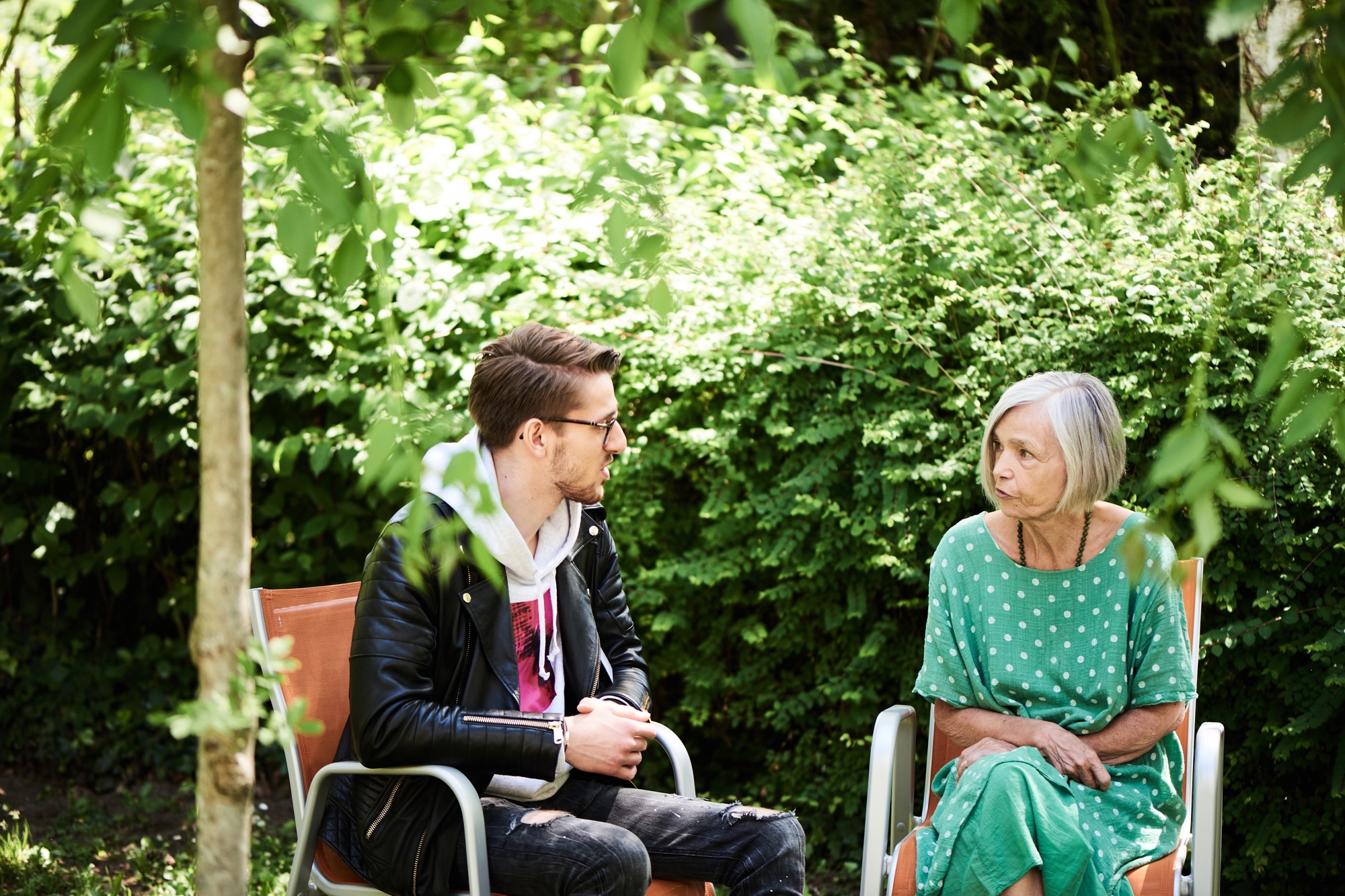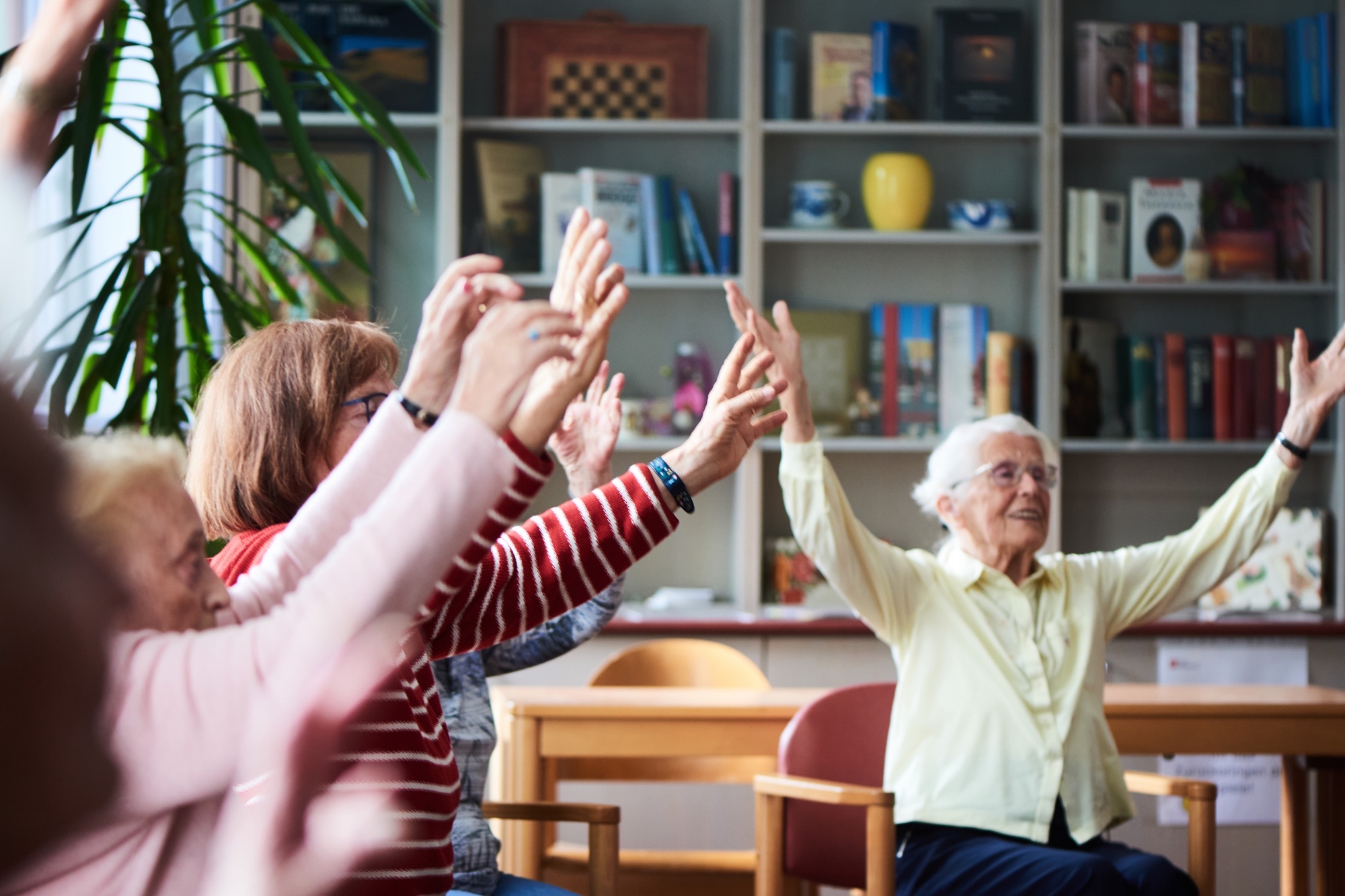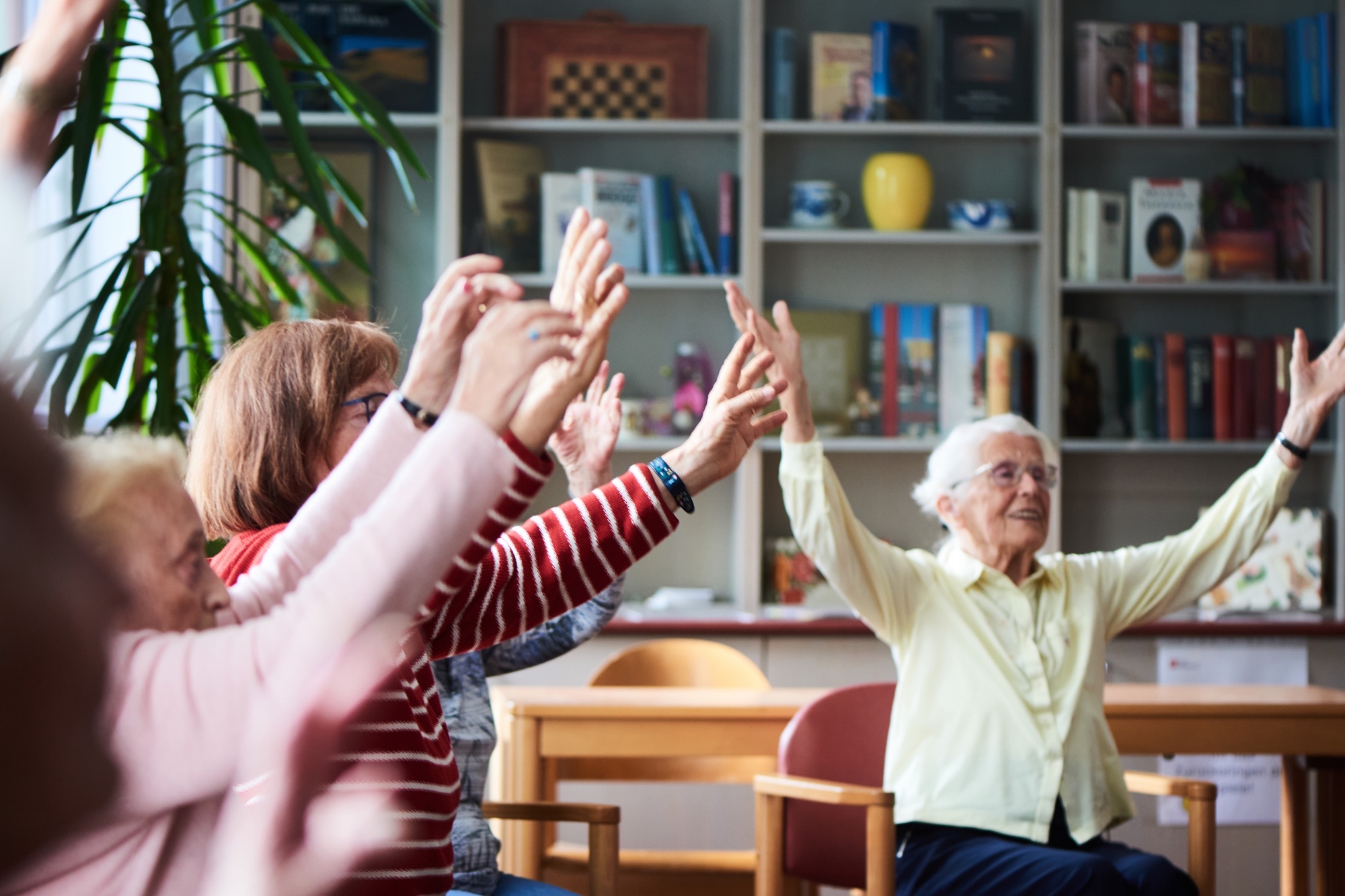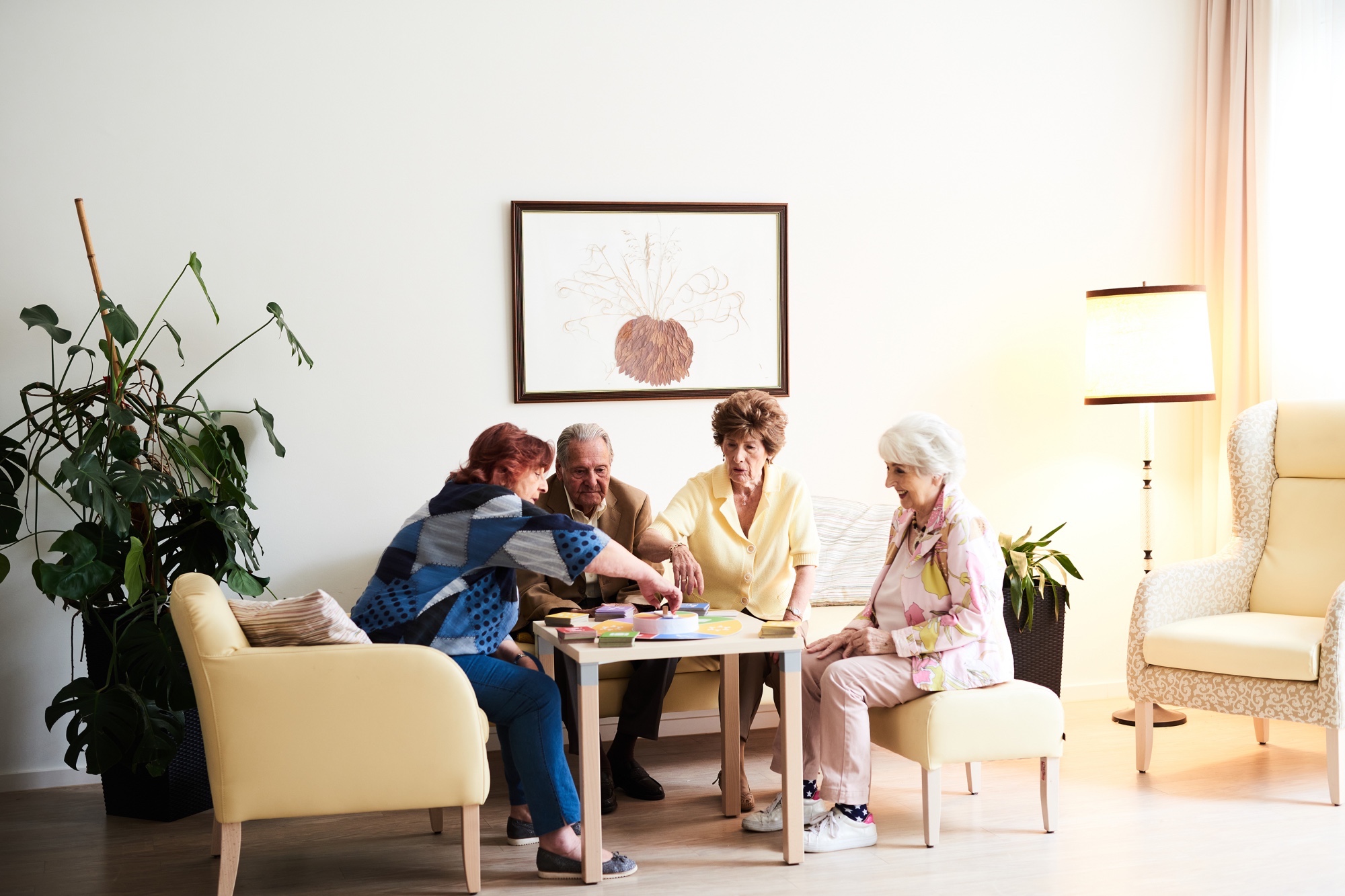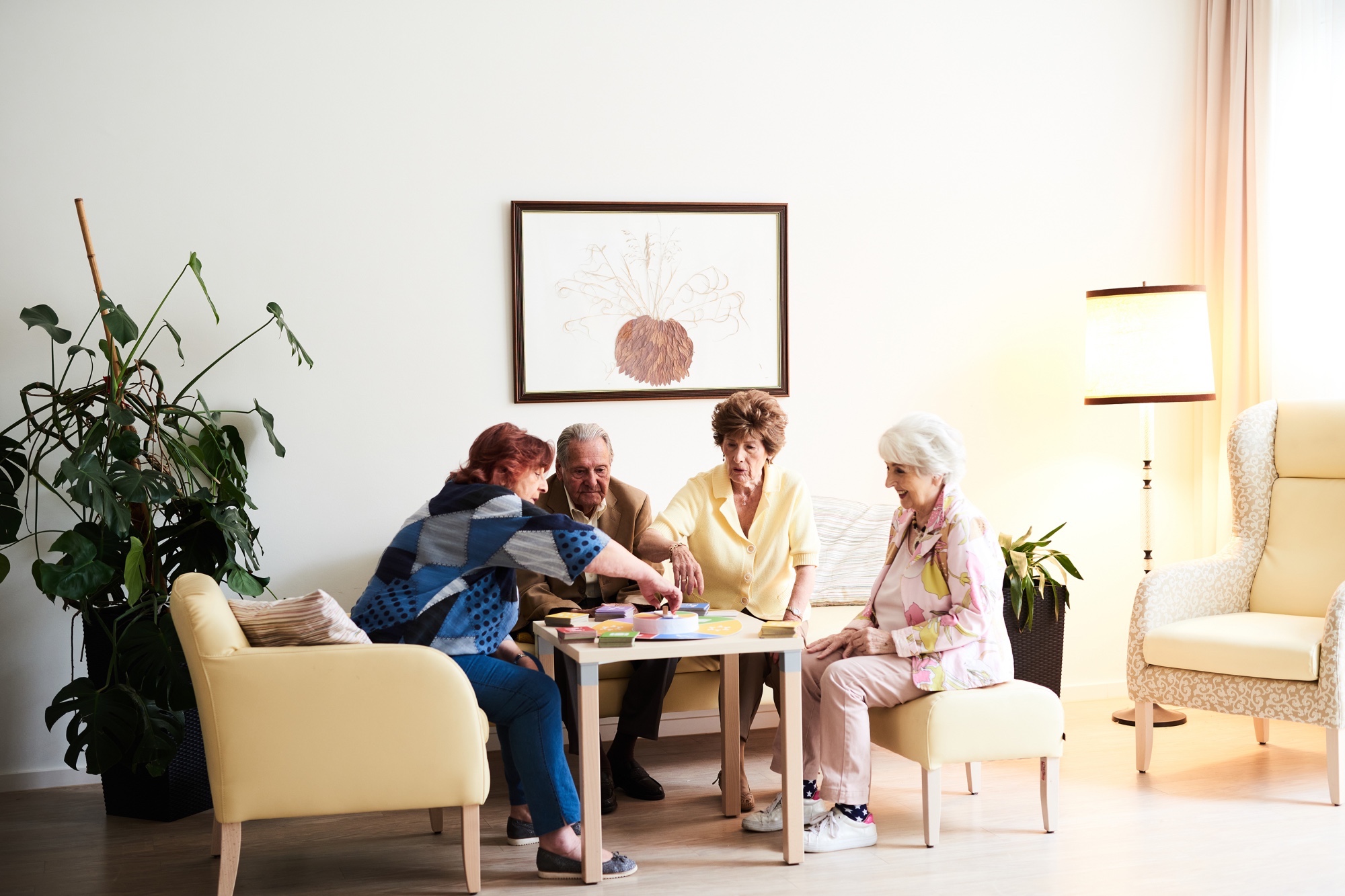 In-patient nursing care
Every retirement home is linked to at least one in-patient facility. Qualified nursing staff are on hand to provide care and assistance around the clock, and at certain times you will also receive medical treatment from our doctors. Our focus is on resident-centered care, assistance and medical treatment. You are welcome to attend all the events in our homes and make use of the communal areas.
Physical rehabilitation centres at Haus Wieden, Haus Atzgersdorf and Haus Gustav Klimt

Seniors are encouraged to regain their mobility following a fall or as a result of illness so they can return to their own apartments. This includes reinforcing and restoring everyday skills and learning to use mobility aids independently. All our medical and nursing care is provided by interdisciplinary teams, consisting of doctors, occupational and physiotherapists, psychologists, social workers and nurses.
In-patient hospice at Haus Döbling

The in-patient hospice at Haus Döbling is designed for terminally ill patients over the age of 18 who are suffering from complex symptoms that require a high level of nursing, medical and psychosocial care. Terminally ill patients and their families receive mulitprofessional and holistic care. The focus is on maintaining and fostering the patients' quality of life-, and allowing them to lead a self-determined, dignified life until the very end.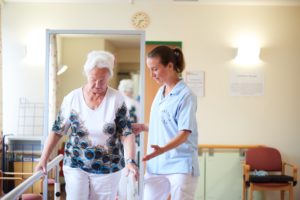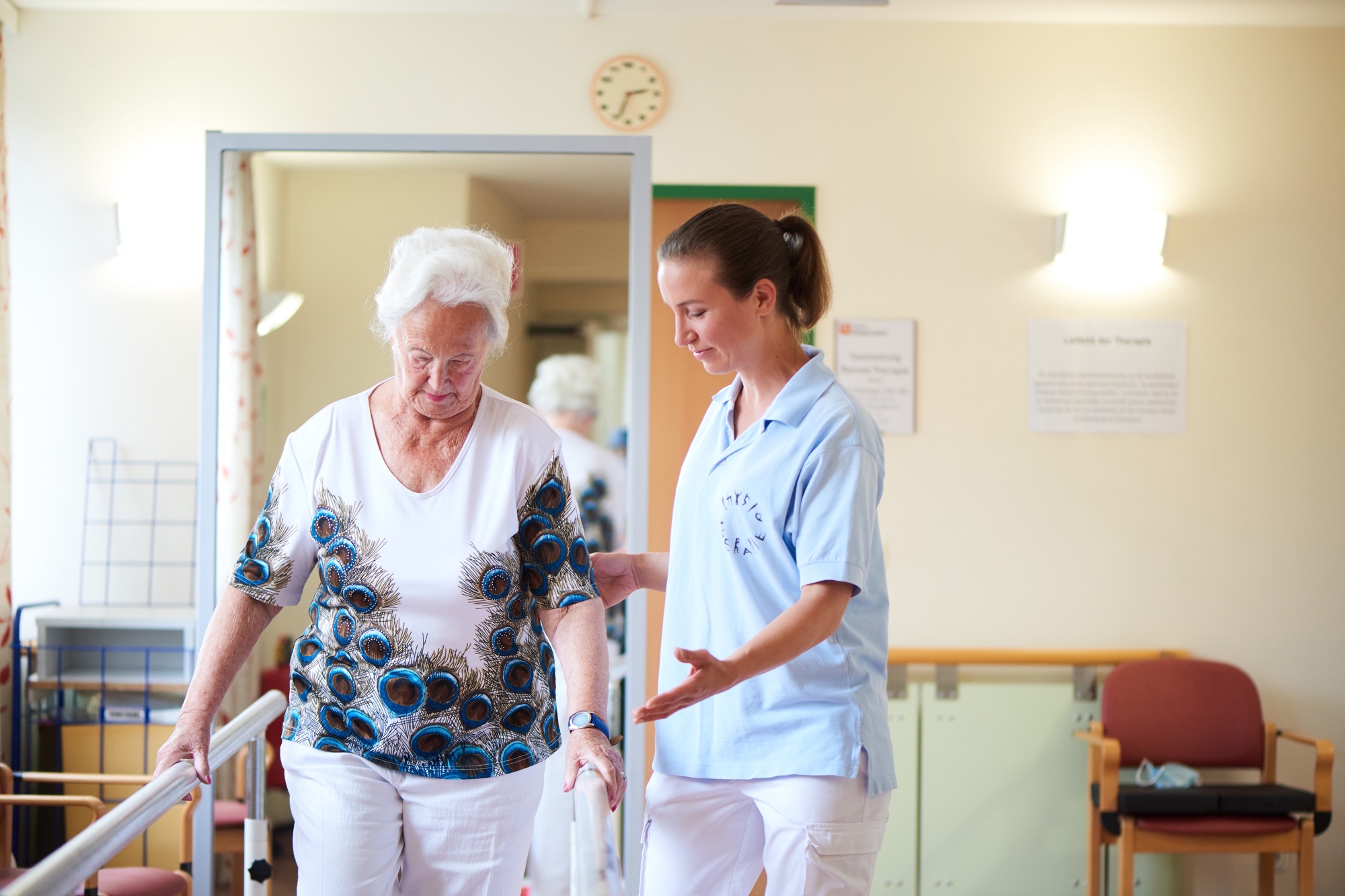 Support for relatives
Short-term respite care

Our short-term respite-care service is for carers who need some time for themselves. We offer short-term, temporary assisted living for people over the age of 60, who are in need of care. This is a specific service for family members who need short-term support due to holidays, illness or a sudden lack of time. This service is funded by Fonds Soziales Wien and can be used for a maximum of five weeks per year.
Temporary respite care

Our temporary respite-care service is for carers who would like to take a break and are looking for temporary care and support for their loved one. We provide a furnished apartment in one of our Häuser zum Leben for seniors in need of care and support. They will receive access to the same services as our permanent residents, including five meals as day, for up to 92 days per year. Condition for funding: out-patient care cannot be provided at home.
Home-cooked meals
They say that dining brings people together – in that case, we bring them together up to five times a day in our Gast.Haus restaurants! Breakfast, elevenses, lunch, afternoon snacks and a take-away dinner can be enjoyed together or by yourself in your room. Best of all, at Häuser zum Leben we serve freshly prepared, home-cooked meals every day focussing on delicious, enjoyable, healthy food. We provide a varied range of dishes, primarily using regional, seasonal and organic produce. All of our 30 kitchens have been rewarded of the Austrian Ecolabel for Communal Catering! At least three dietary options are available for lunch and dinner; one of them is suitable for a light normal diet and one is based on the recommended diet for diabetics.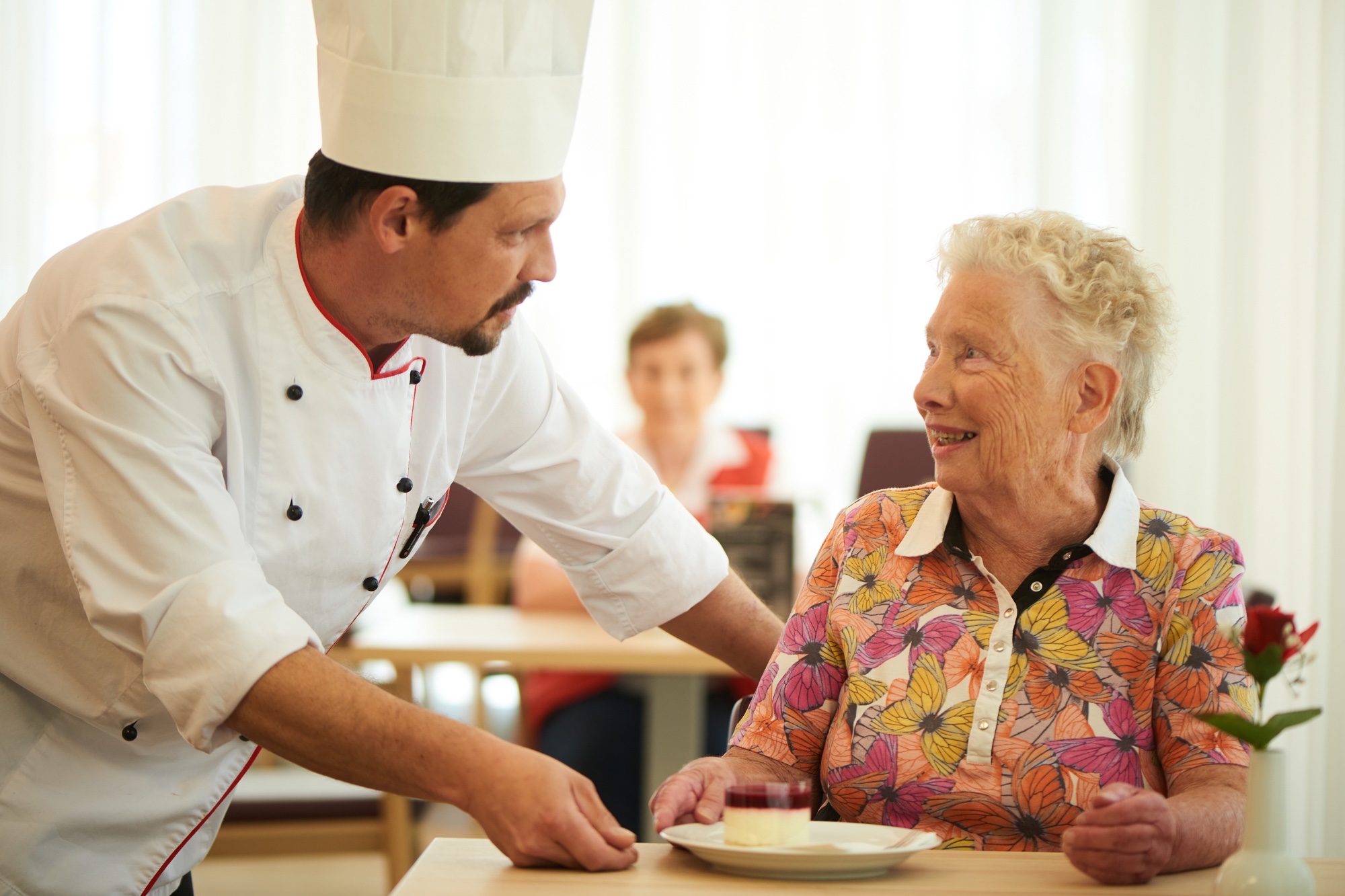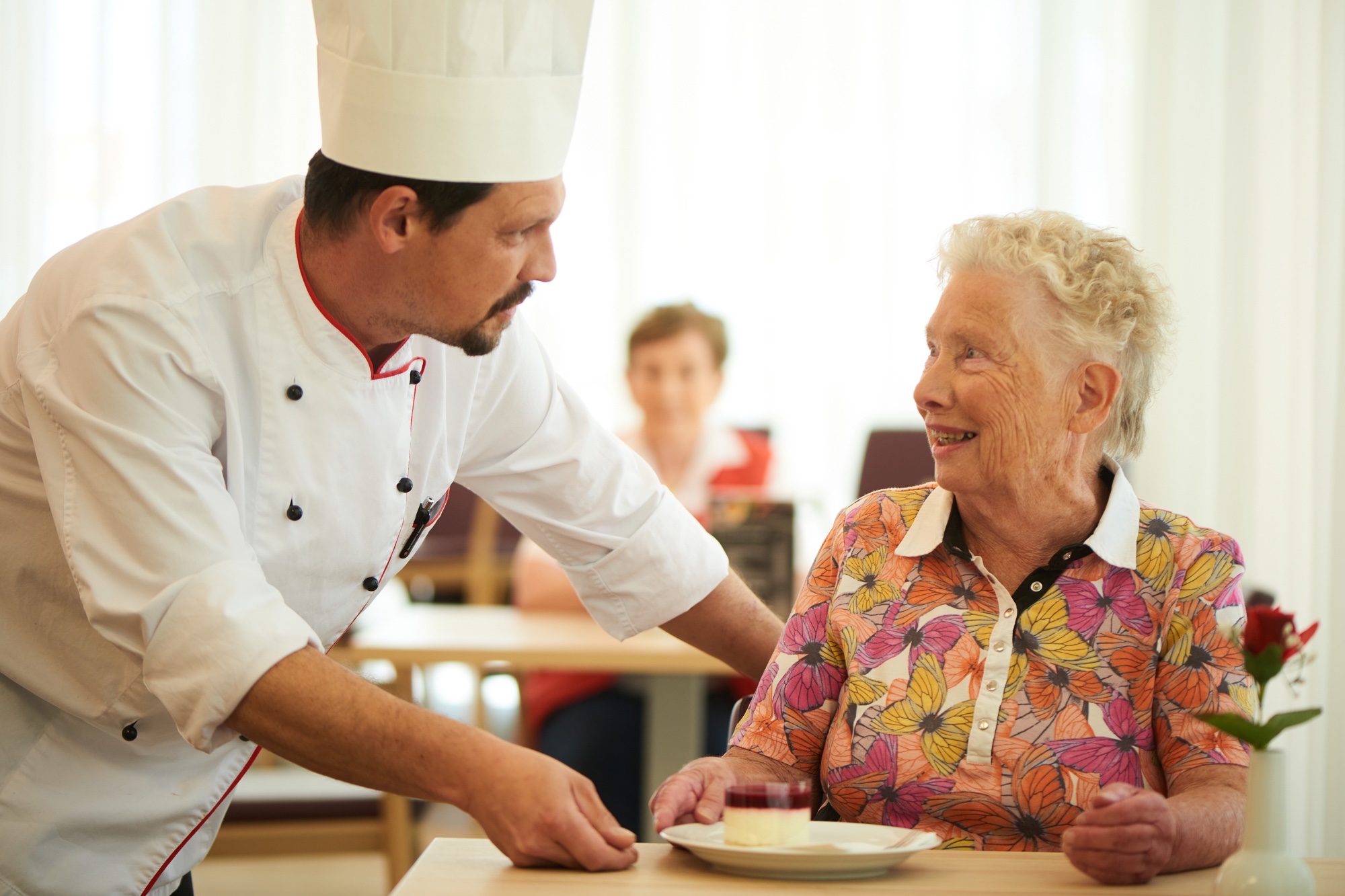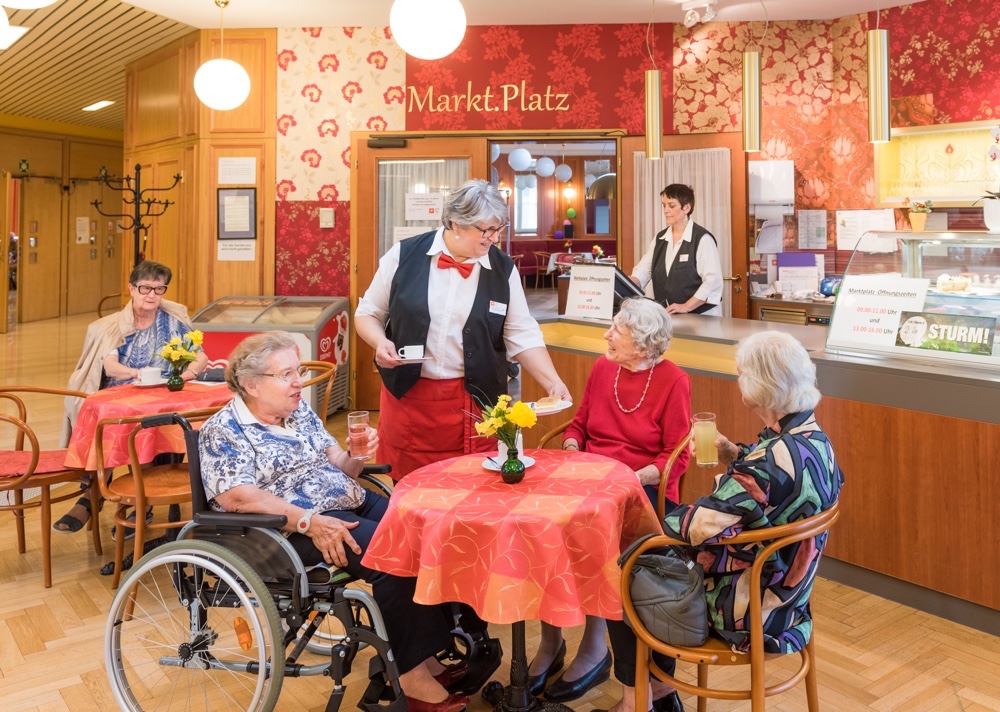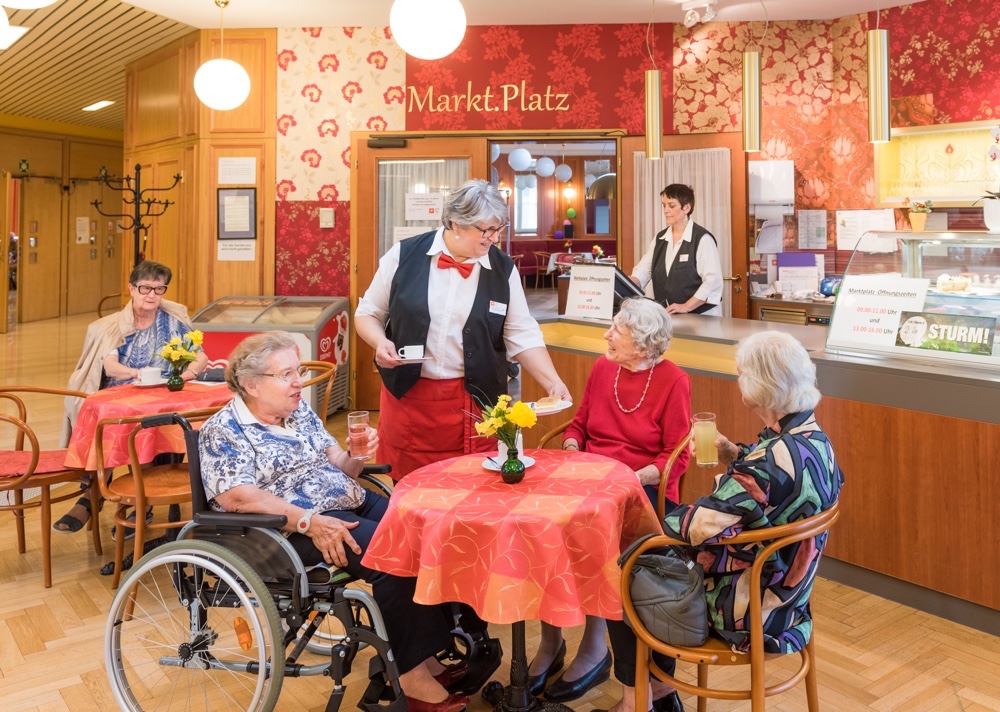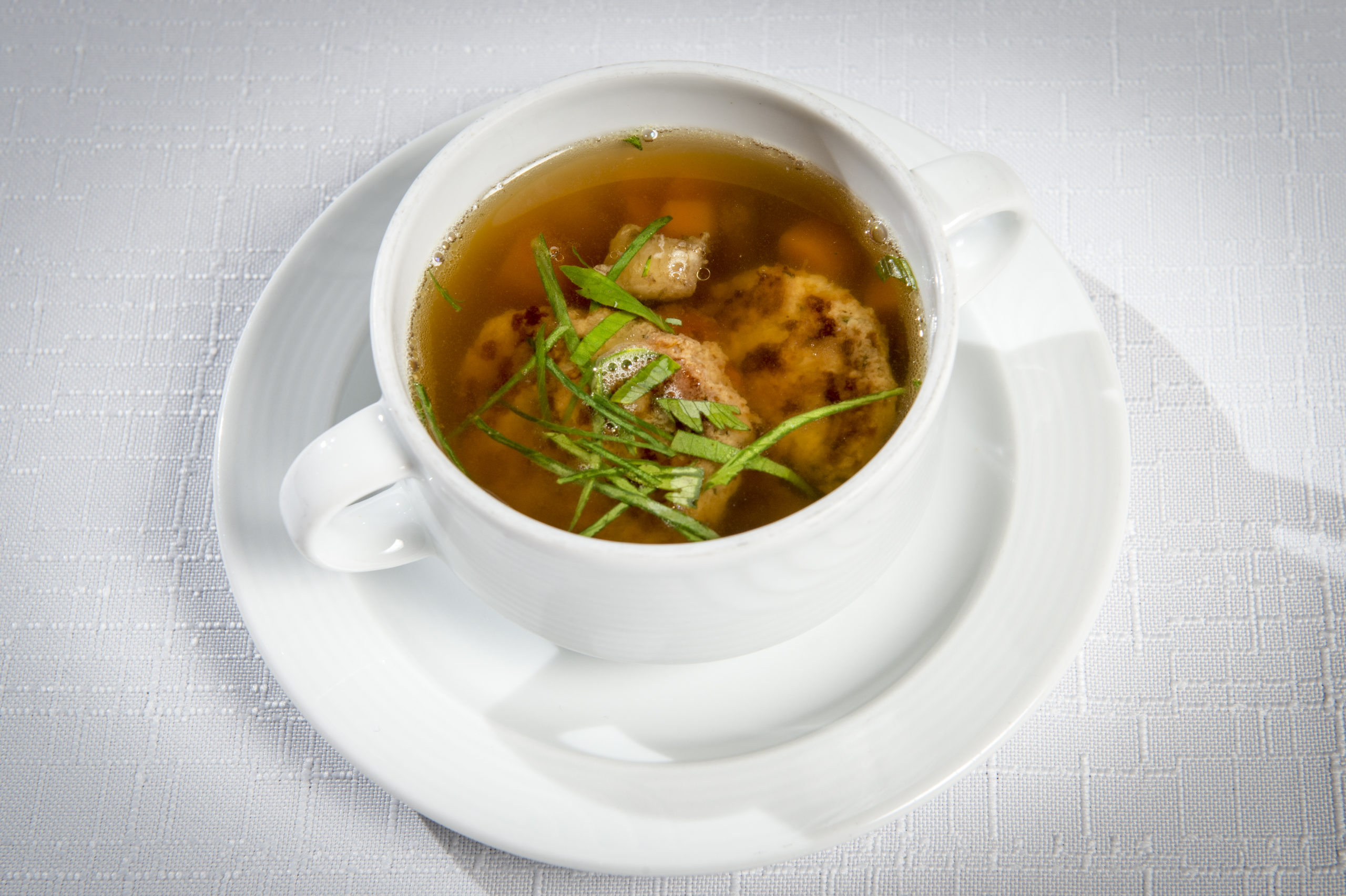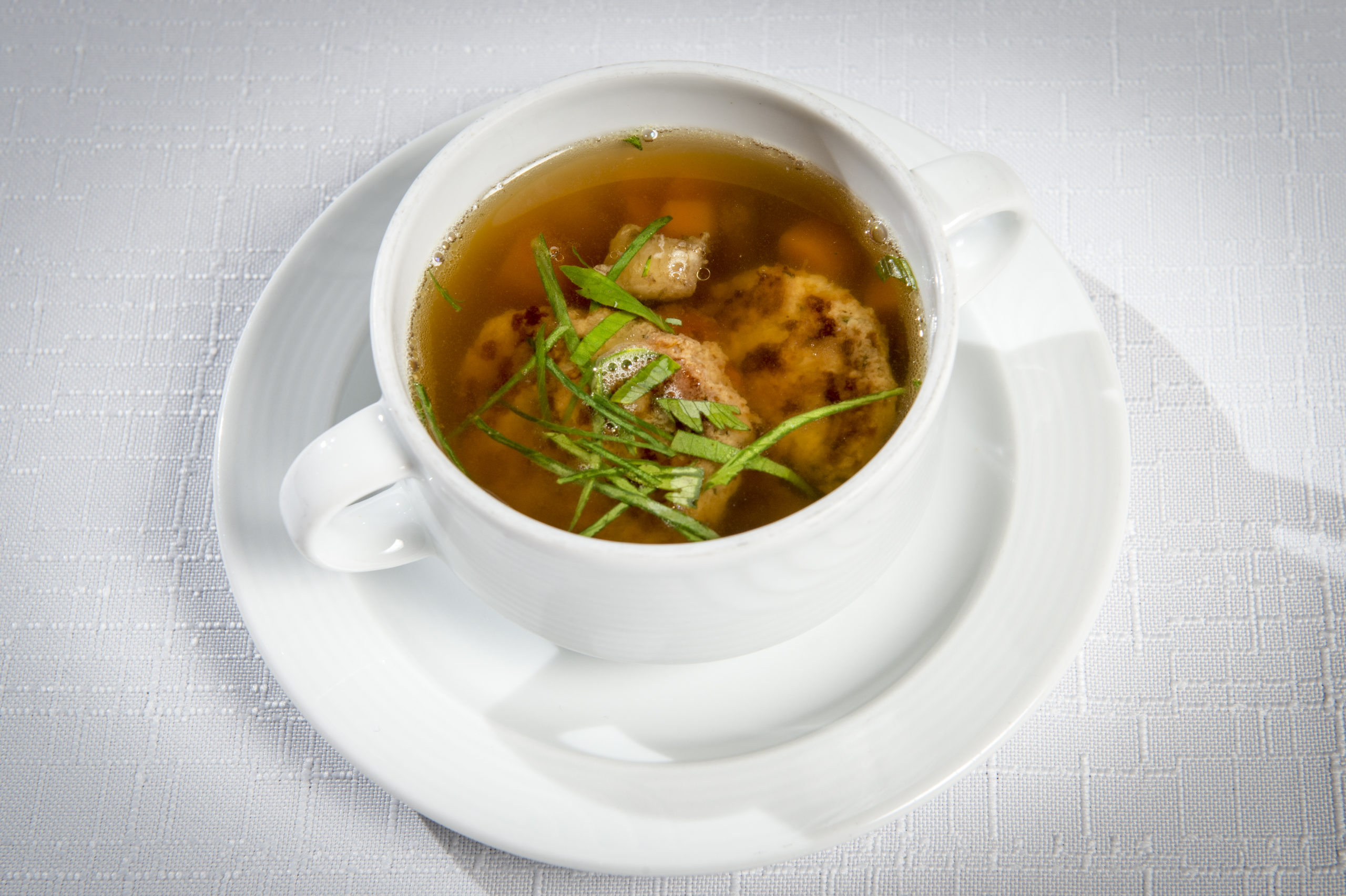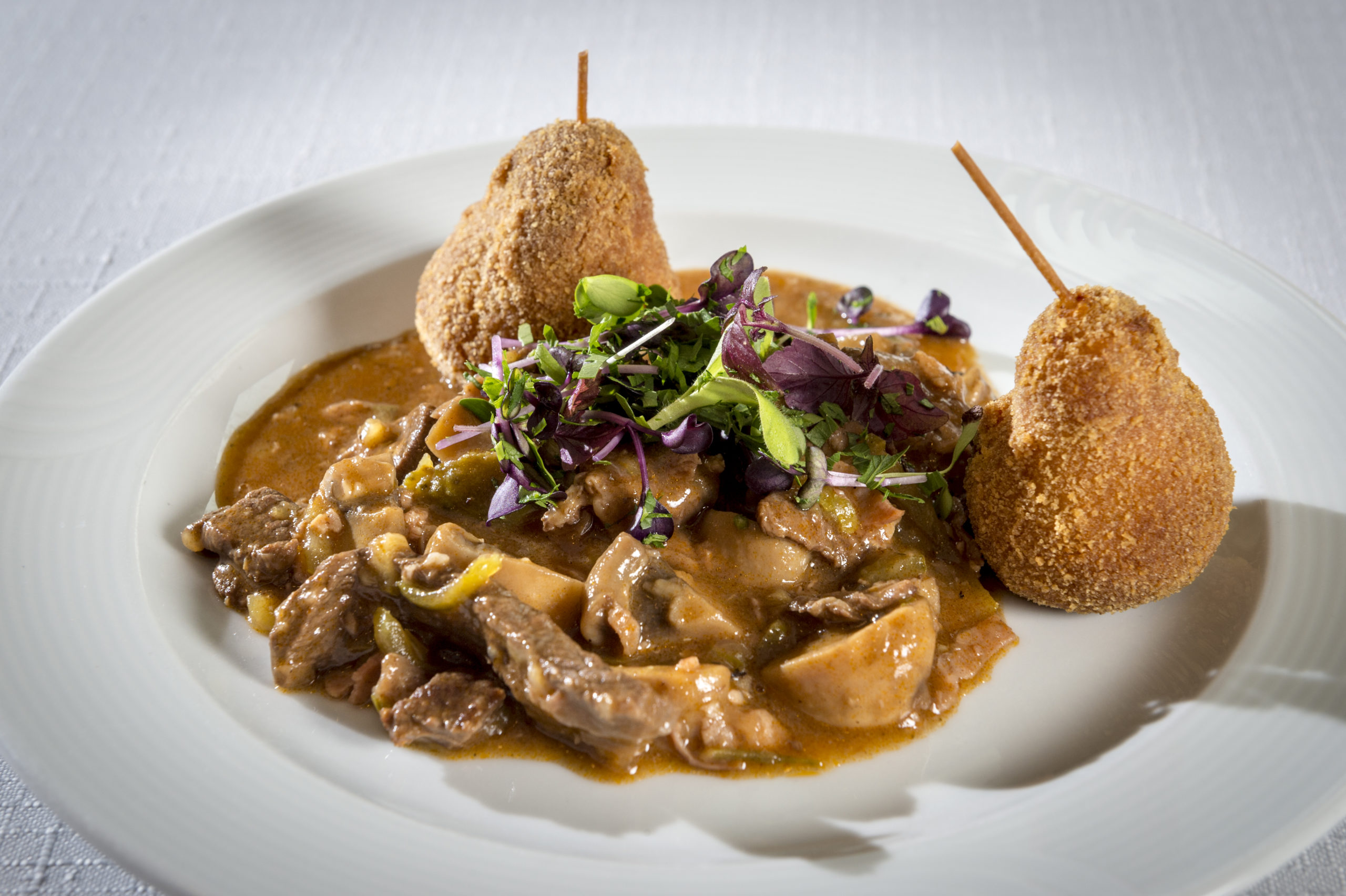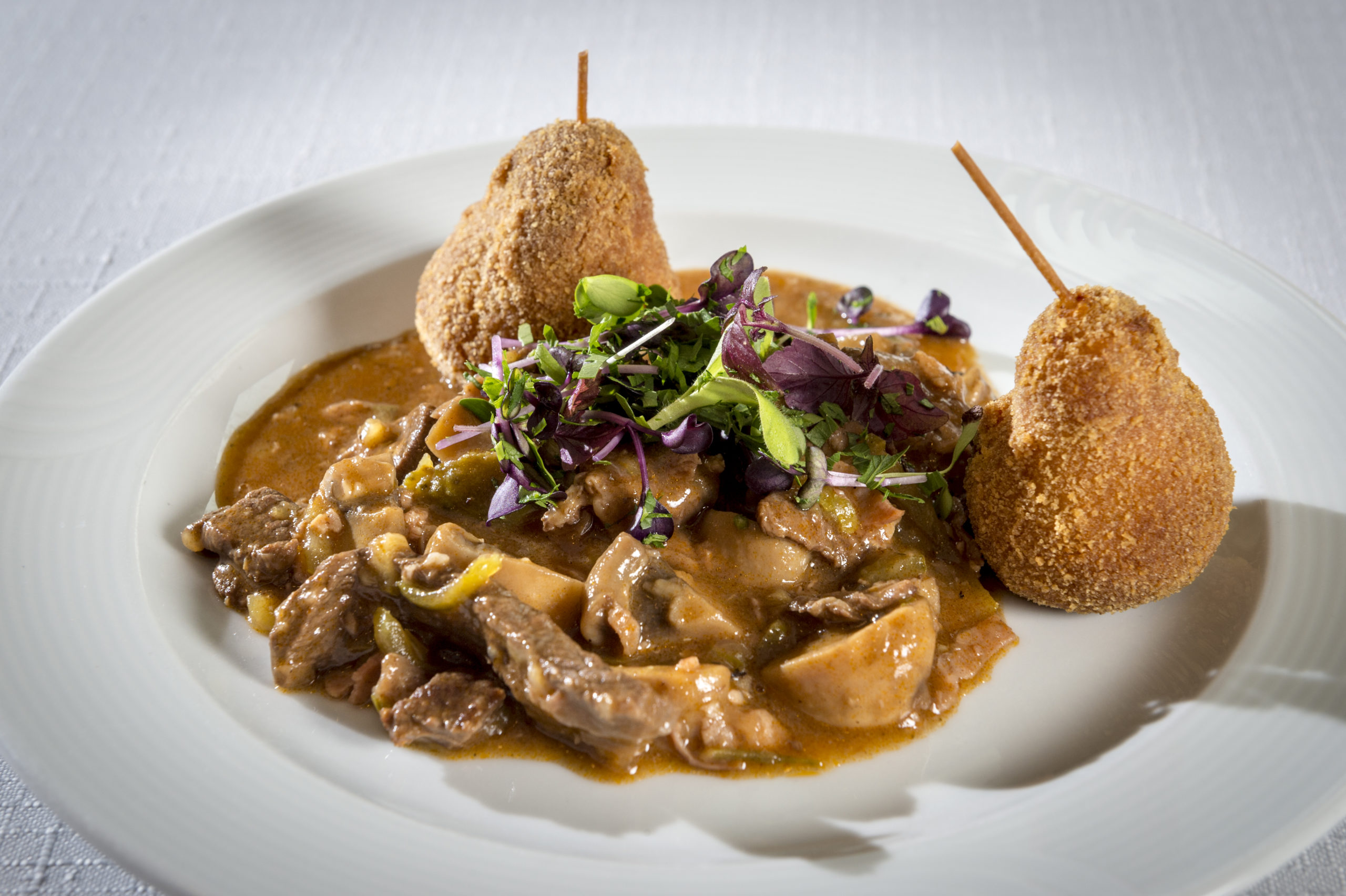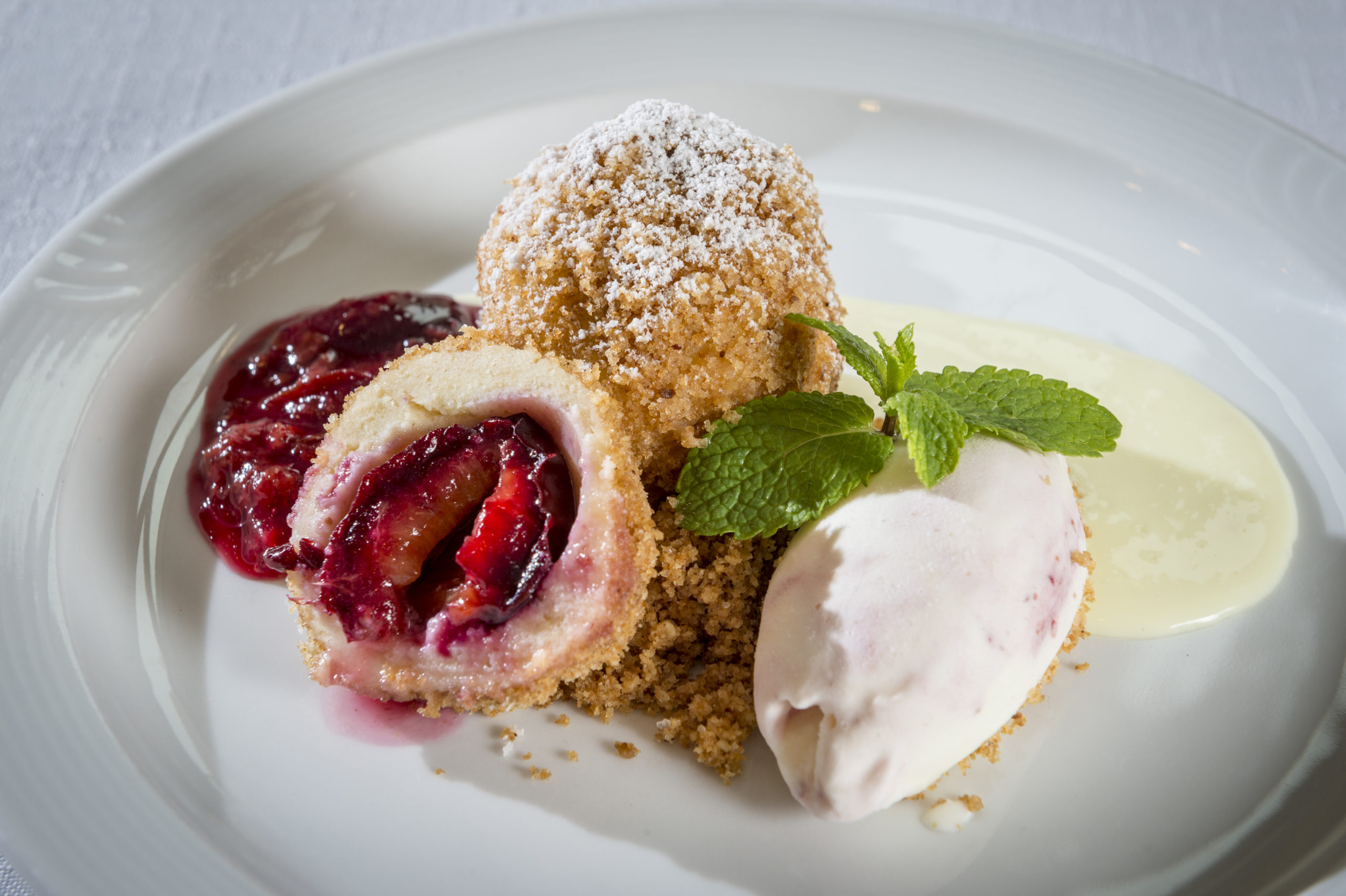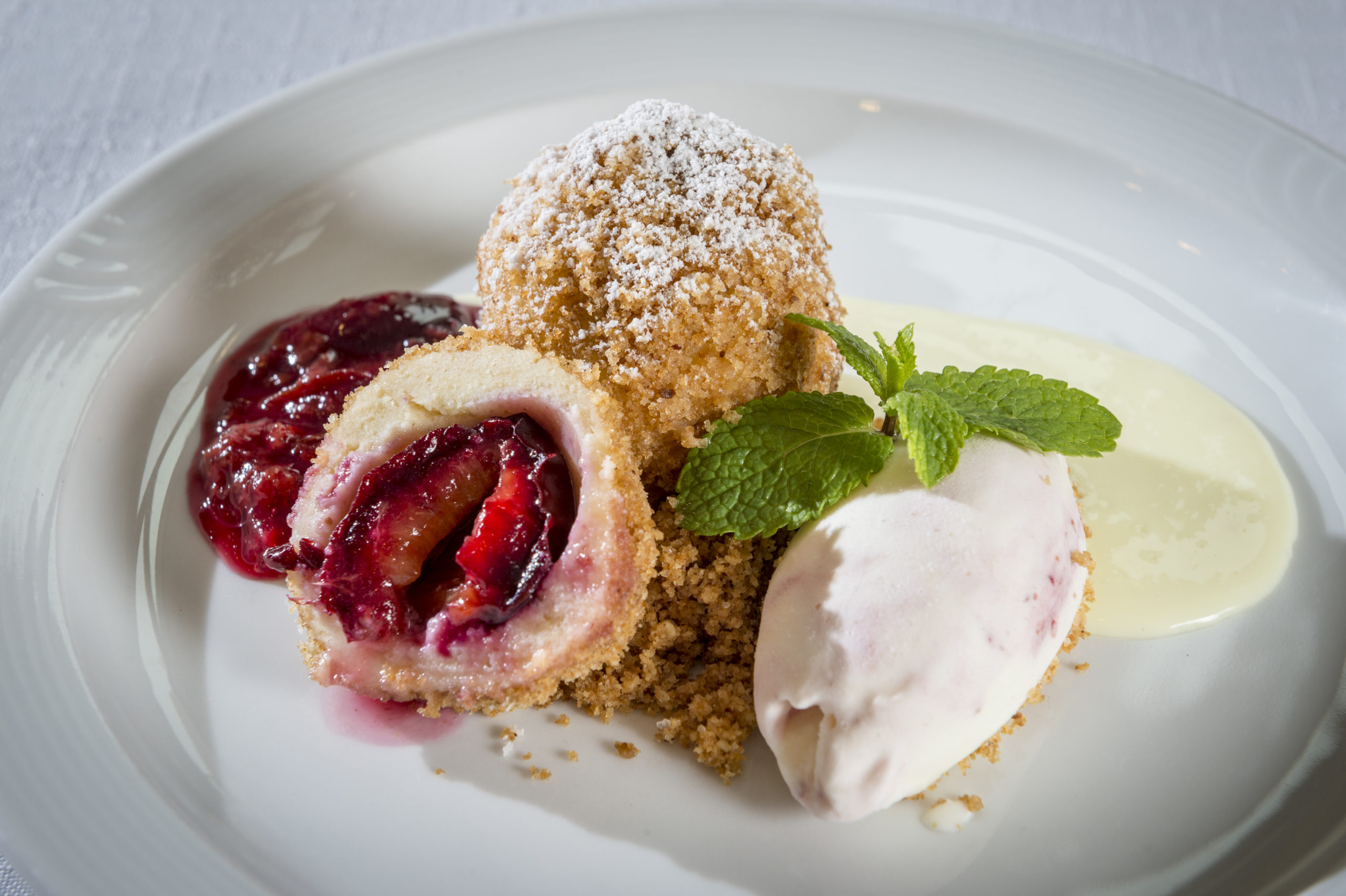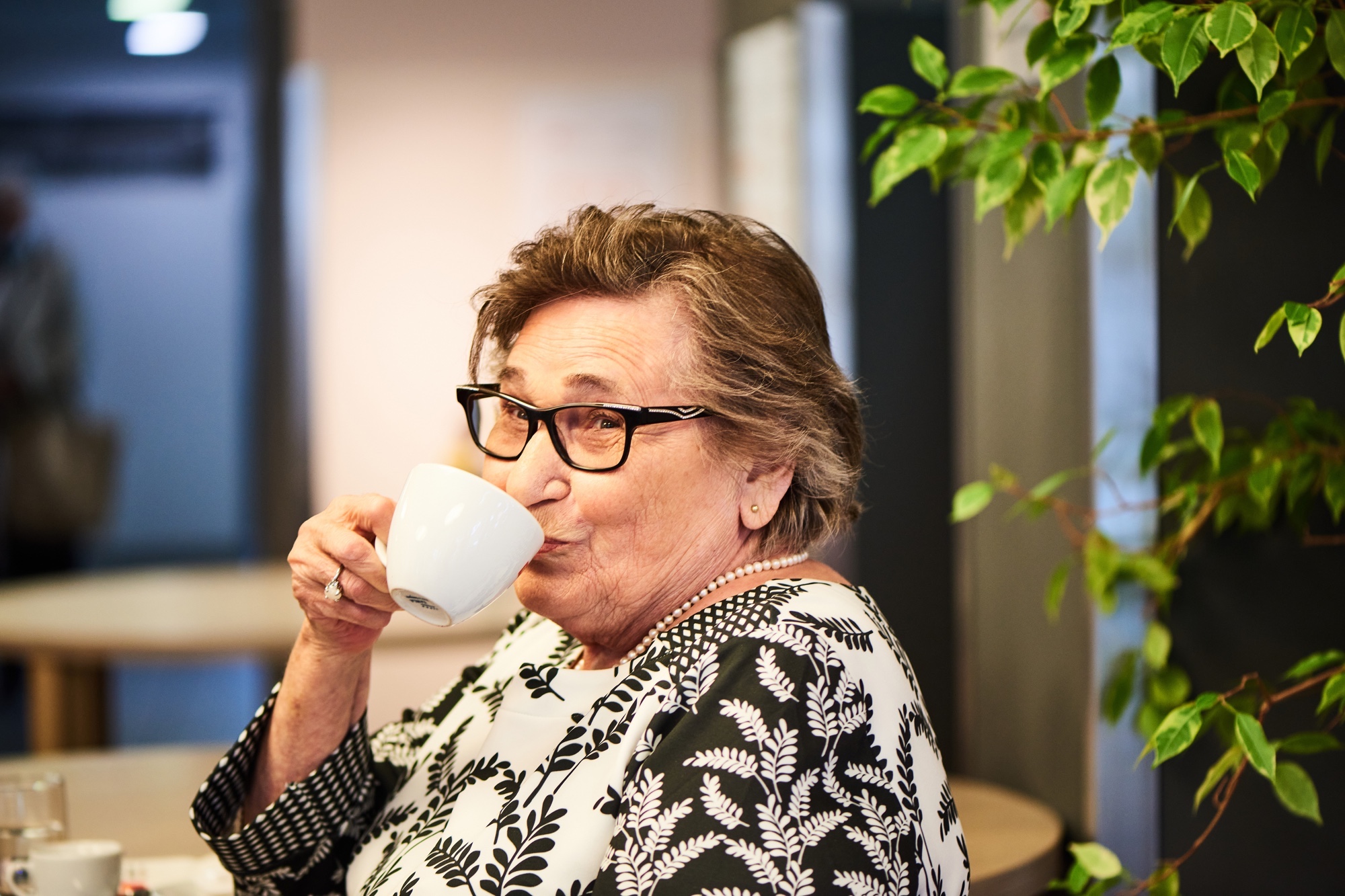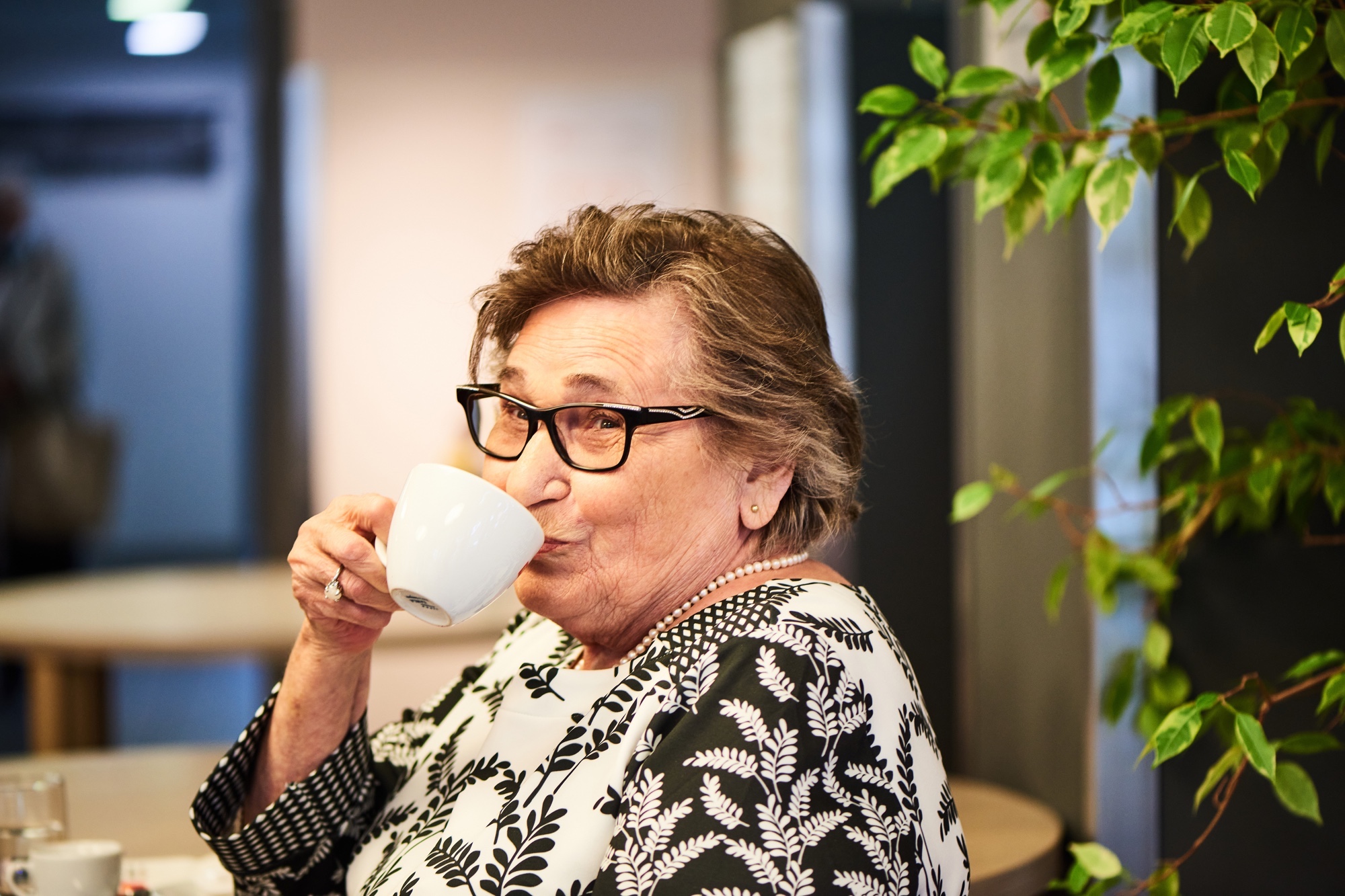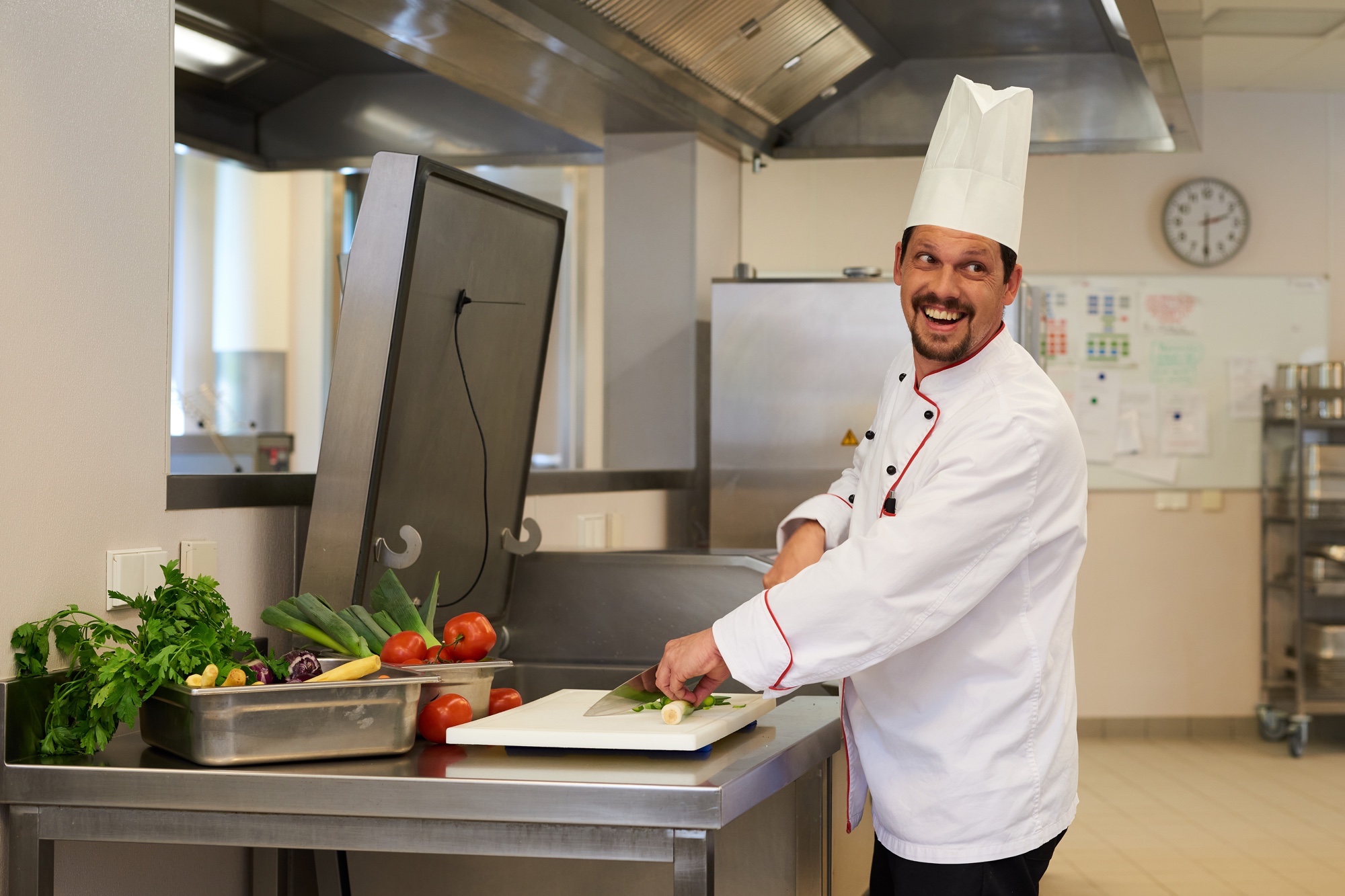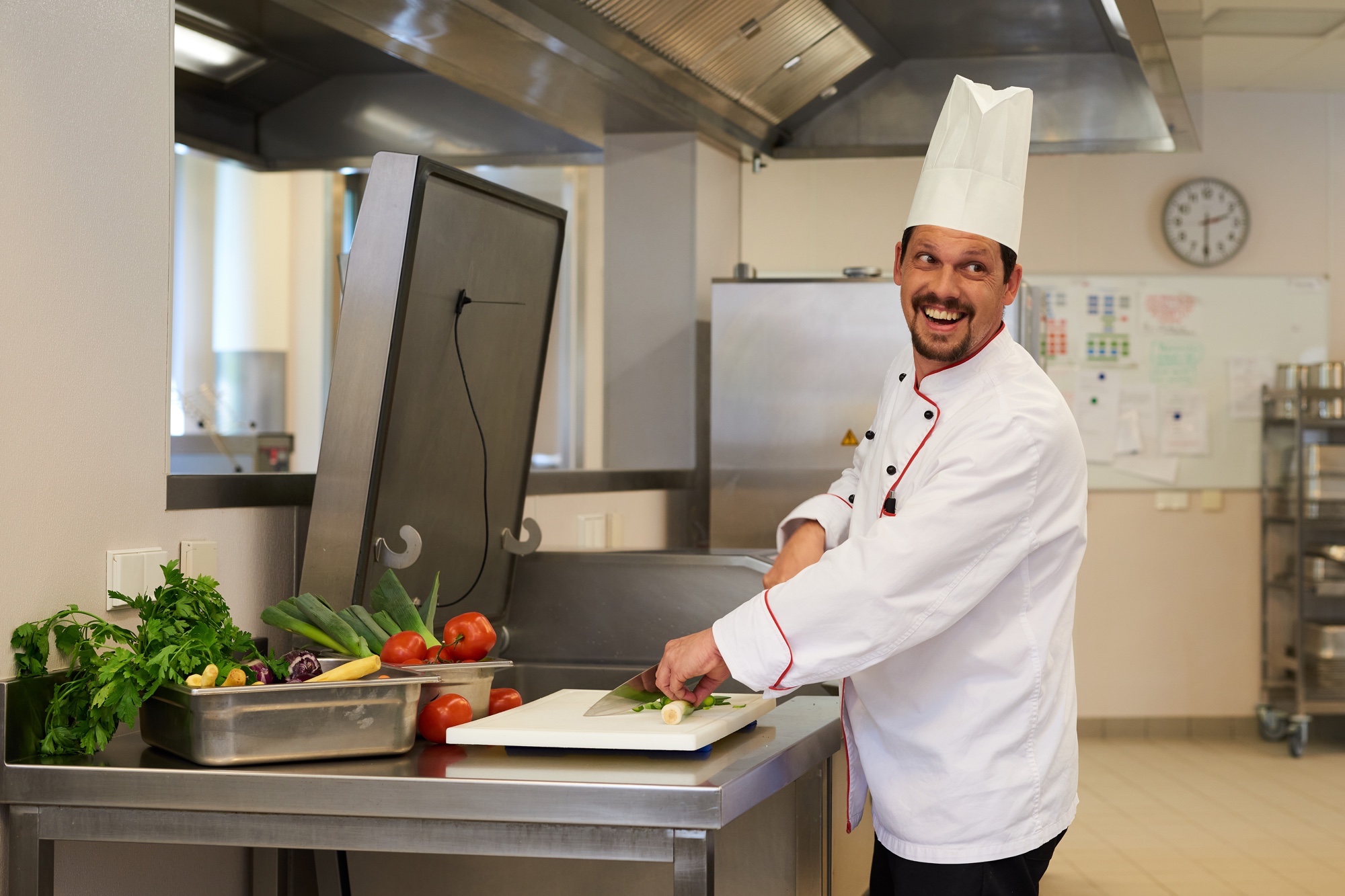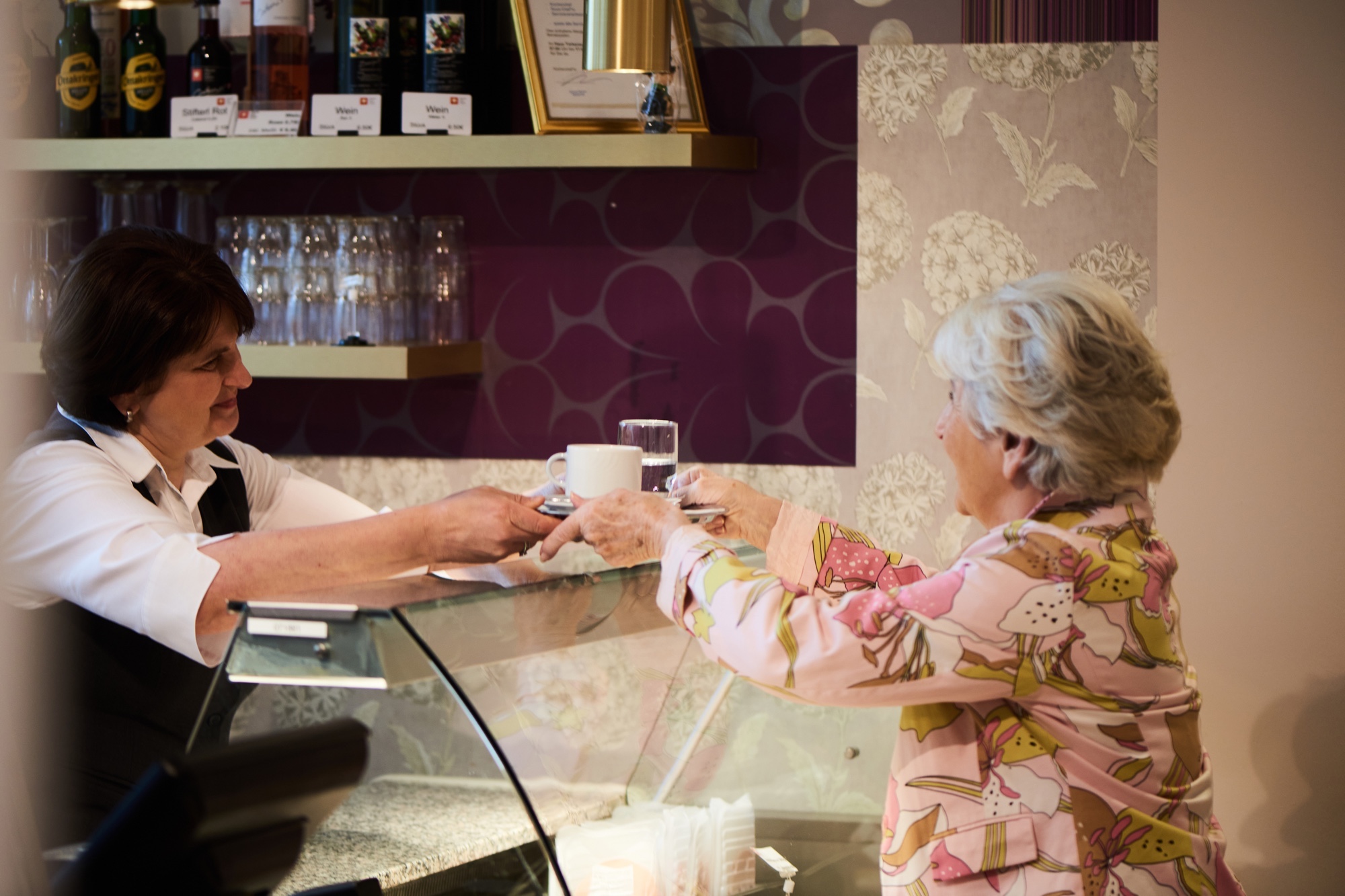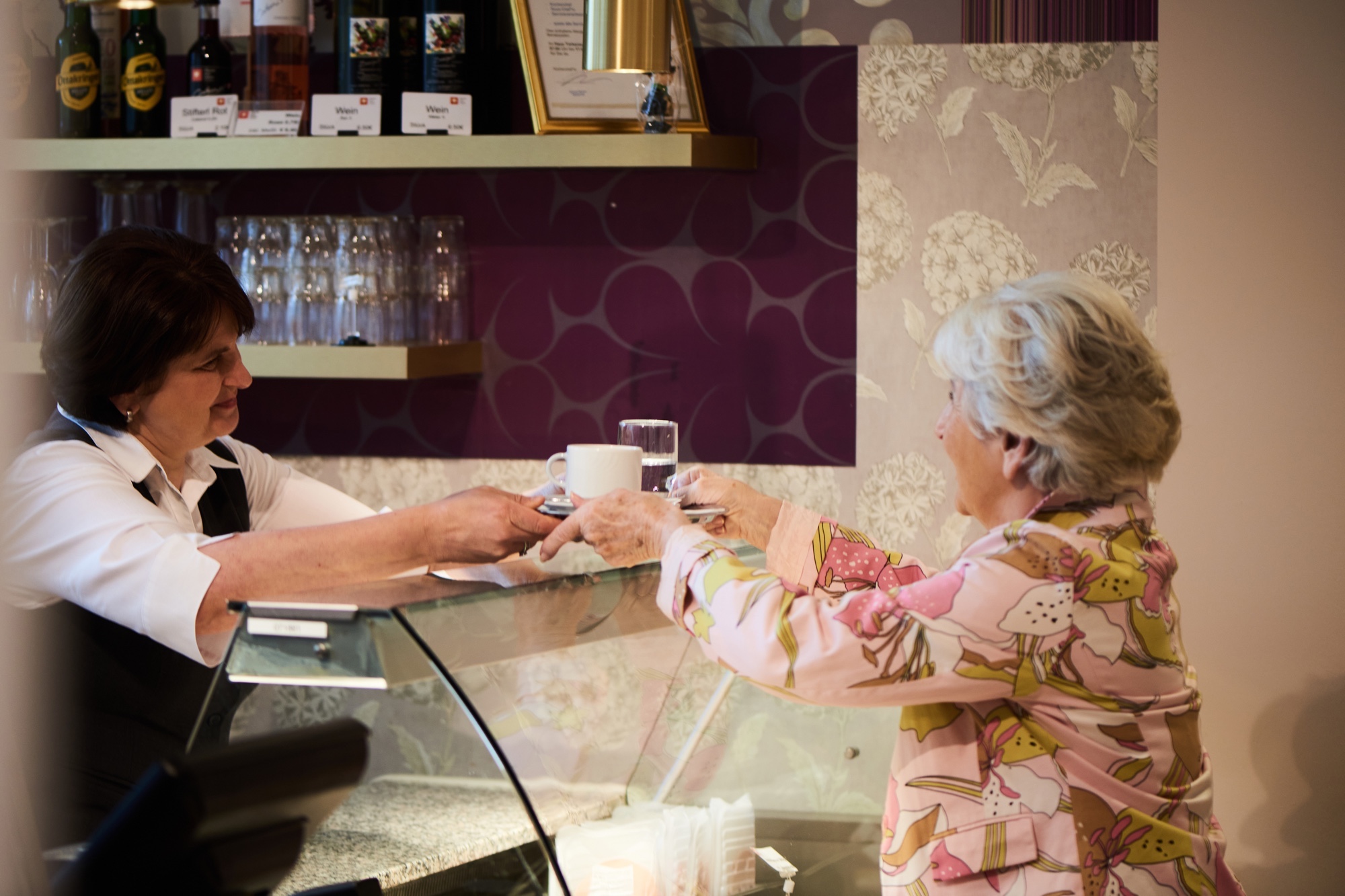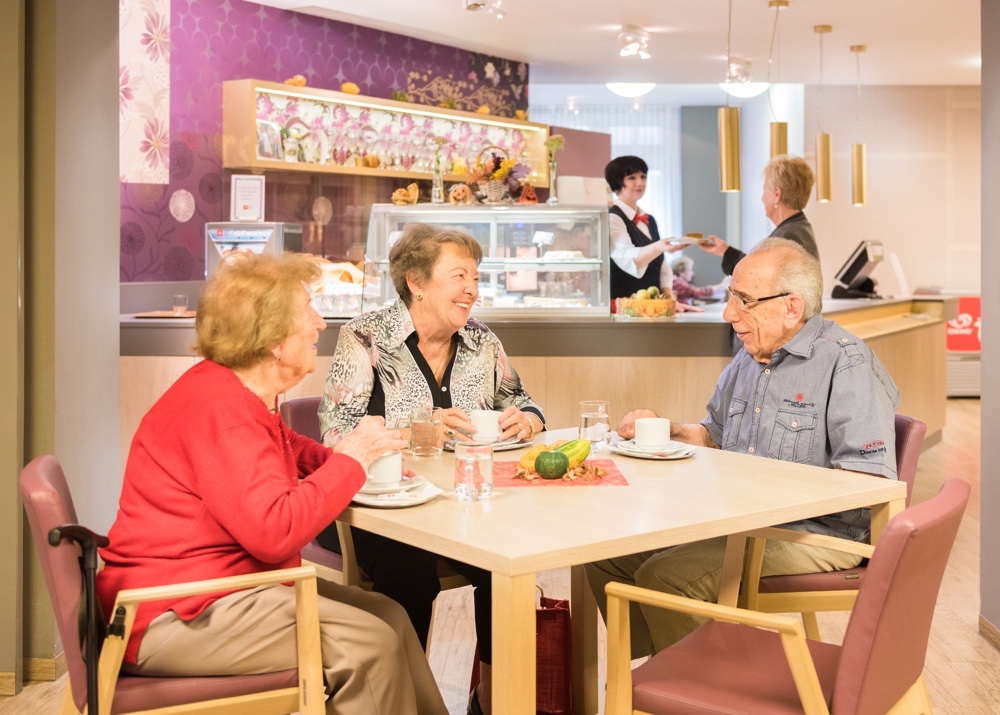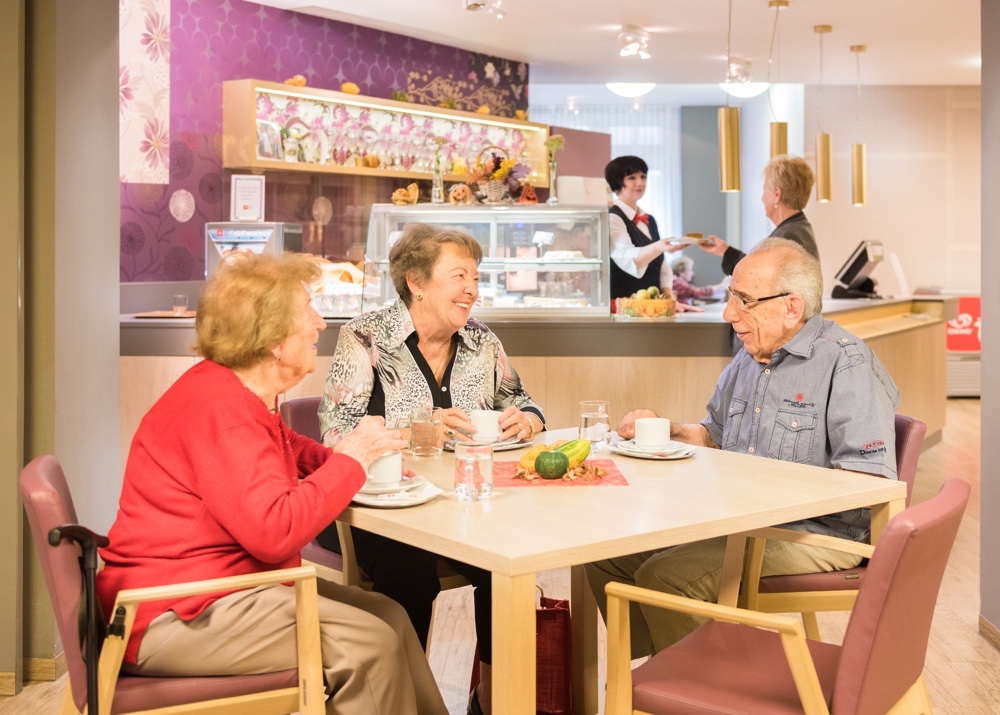 Markt.Platz – The place to meet
Our Markt.Platz combines a grocery store, kiosk and cafe, where you can enjoy coffee and cake or a light snack whenever you want. However, above all the Markt.Platz is a place for socialising and leisurely get-togethers.
How to apply at Häuser zum Leben
Obtain an information and application folder for residential and care homes from Fonds Soziales Wien (FSW).
Complete your application specifying your top three homes.
Then submit your application to FSW either in person or by post: 1030 Vienna, Guglgasse 7-9 or via email: post@fsw.at. If you are already registered with KWP, please make a note of this on your application so that it can be taken into account!
FSW will arrange to visit you at home to determine your personal care and support needs.
Once your needs have been established, you will receive FSW funding approval by post.
FSW will notify you as soon as an apartment becomes available in one of your chosen homes. KWP will then invite you to view the apartment.
If you like the apartment, you can move in immediately. You can also reserve the apartment for a fee. To give you time to organise everything, you can move in using free rental furniture (subject to availabilty).
Our 30 Häuser zum Leben
For further information, please download the information folder from the download section.